Guillermo Del Toro Reminisces About Turning Down 'Harry Potter'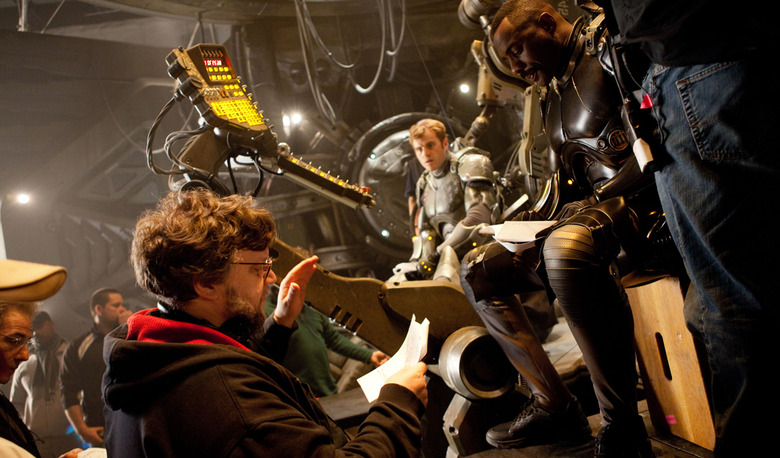 Guillermo del Toro was offered the chance to direct Harry Potter and the Prisoner of Azkaban. When Christopher Columbus decided not to direct the third feature after the marathon of making the first two, del Toro, Kenneth Branagh, M. Night Shyamalan, and Marc Forster were potential candidates to direct the third film. A part of the reason del Toro turned down the job was that he could finally get Hellboy going, but to this day, he still "regrets" turning down what became the best film in the franchise.
Below, del Toro discusses Harry Potter.
During a 90-minute talk at the Annecy Festival (via Indiewire), del Toro said, "I've had the most incredible opportunities to say no to big movies." The one big movie he regrets turning down, of course, is The Prisoner of Azkaban. Del Toro is a massive fan of the books, but at the time, he felt his style wouldn't fit the "bright and happy and full of light" feel of the first two movies. After the series started to get darker, though, he remained interested in the series.
A few years back, he explained his reason for turning down Azkaban more in-depth to Collider:
I always loved the books, and I think, often, that world, those actors was amazing. I really think about that one, not with regret, but with great curiosity, because I love them. The first two books were a revelation. When I didn't take the third one, I was reacting more to the two movies that came first, and I felt the tone was much lighter than the books. I thought the books had almost a more Dickensian pathos and I was very afraid of going into an experience where the tonal shift was going to be so big at that scale. I was timid.
If there was one other book he wished he could've adapted in the series, it's "Harry Potter and the Deathly Hallows." He found the ending very moving. If Warner Bros. ever remade the Potter series, del Toro wouldn't be interested. After how terrific the series turned out, the case is closed for him and Potter. When del Toro first saw The Prisoner of Azkaban, he was blown away by it. He thought director Alfonso Cuarón did a fantastic job and completely brought his imagination to J.K. Rowling's story. Rowling, by the way, was a big fan of Y Tu Mama Tambien and A Little Princess, so she was all for Cuarón's hiring.