YouTube Red Orders Doug Liman's Jumper Series 'Impulse'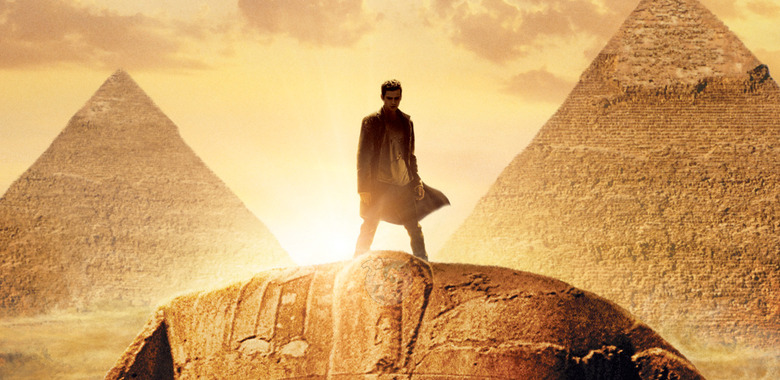 Doug Liman is returning to a world of teleporters for YouTube. The director is working on another adaptation of Steven Gould's science-fiction series, which he adapted into the 2008 film, Jumper. Liman's new series is based on the third book in the series, Impulse. The filmmaker behind Edge of Tomorrow and Swingers will produce and direct the pilot.
Below, learn more about the Jumper TV series.
On the YouTube Red series, which you'll be able to watch in 2018 via the $9.99 a month subscription service, Maddie Hasson will play a 16-year-old named Henry with the ability to teleport. She always felt out of place in her small town. With her newly discovered power, she'll get to escape whenever she pleases. Whether she gets hunted by Paladins, whose job it is to kill Jumpers, is unknown. As for the series' star, she previously acted in Fox's Finder and played Billie Jean Jones in the Hank Williams biopic, I Saw the Light.
One change they've already made to the third book is the protagonist's name, Cent. In the book, the character's father was kidnapped and tortured by shadowy government agencies to gain control of his powers. Here's the novel's synopsis:
Cent has a secret. She lives in isolation, with her parents, hiding from the people who took her father captive and tortured him to gain control over his ability to teleport, and from the government agencies who want to use his talent. Cent has seen the world, but only from the safety of her parents' arms. She's teleported more than anyone on Earth, except for her mother and father, but she's never been able to do it herself. Her life has never been in danger.
Until the day when she went snowboarding without permission and triggered an avalanche. When the snow and ice thundered down on her, she suddenly found herself in her own bedroom. That was the first time.
The character already sounds significantly more empathetic and likable than the protagonist in Jumper, David Rice (Hayden Christensen). Liman originally wanted to tell the story of an anti-hero, but that dark take got softened in the editing room. 20th Century Fox and Liman lightened the tone and removed some scenes, which might've made the character more unlikable instead of challenging or subversive. After directing the 2008 sci-fi thriller, which made $222 million worldwide, Liman wanted to make a sequel. He wanted to get Gould's story done right, which he'll now be able to do with Impulse.
Liman's next movie, American Made, opens in theaters September 29.