'The Predator': Jake Busey Reveals He's Playing The Son Of Gary Busey's 'Predator 2' Character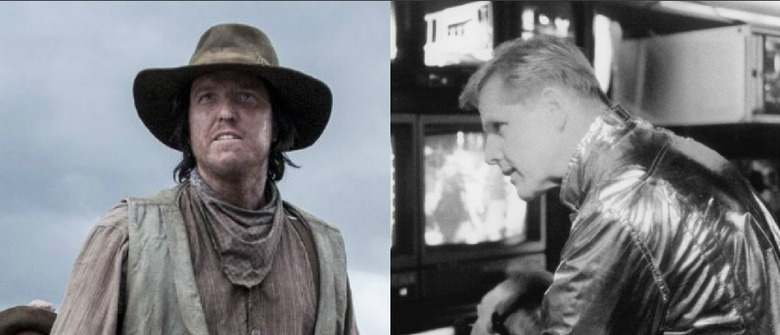 Jake Busey will be playing the connective tissue between The Predator and the rest of the Predator franchise. The real-life son of Gary Busey, who starred in Predator 2, he recently revealed that his character will also be the son of Busey's Predator 2 character, Special Agent Peter Keyes.
While Jake Busey isn't one of the main cast members of The Predator, it's likely he could help assemble the team that sets off to fight the Predators, following in the steps of his father.
Busey revealed to The Red Booth that his still-unnamed character in the upcoming The Predator, the fourth film in the Predator franchise, will be the son of Gary Busey's Predator 2 charater Peter Keyes:
"[Shane Black] called me and he said 'Hey, you wanna do this movie? We don't have money for you but it'll be a fun thing to come play and be your father's son.' And so as much as I have followed in my Dad's footsteps career-wise, this is like really following in his footsteps by playing a character who is the son of the character he played. And I don't think there would be any other forum where I would do that. I think this is the one thing."
Predator 2 hit theaters in 1990 and had Danny Glover, Bill Paxton, and Gary Busey take over the starring roles after Arnold Schwarzenegger declined to reprise his famous character from Predator. Busey played Keyes, the leader of a drug cartel task force who clashes with Glover's LAPD Lieutenant Mike Harrigan. Keyes was revealed to be using the task force as a front for hunting the extraterrestrial Predator.Predator 2 wasn't a huge critical success, so apart from Busey's character, there doesn't seem to be many other connection to that film, according to Jake Busey. Like the reports that Shane Black's The Predator will make a return to the practical effects of the first Predator, Busey says the newest entry into the Predator franchise will recall the great first film:
"If you liked the very first movie a lot, you'll really like this one. This one has a lot of essence of the first movie."
The Predator hits theaters August 3, 2018.