'Stronger' Trailer: Jake Gyllenhaal Plays An Inspirational Boston Bombing Victim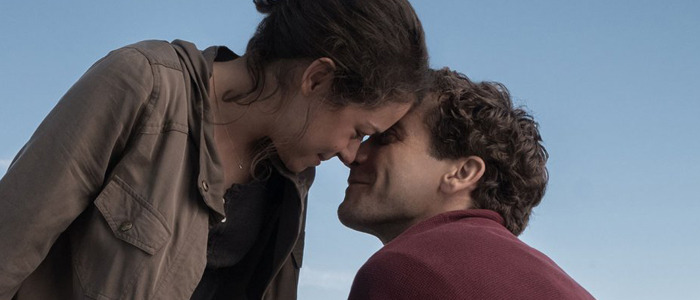 Peter Berg's Patriots Day earned solid reviews when it hit theaters last year, but the way that movie invented a single character who appeared at all of the major turning points of the 2013 Boston bombing struck me as disingenuous.
Now, director David Gordon Green is here with Stronger, a film that tells the true story of one of the bombing's survivors, Jeff Bauman, played here by Jake Gyllenhaal. To me, this looks like a much better way of approaching the topic, and it looks like an emotional, inspiring story about overcoming adversity and personifying the term "Boston Strong." Check out the first Stronger trailer below.
Stronger trailer
Though some performances have been more lauded than others, Gyllenhaal has been on fire ever since the one-two punch of Prisoners and Enemy back in 2013. It looks like he'll deliver an emotionally devastating performance in this one (it cuts like a knife when he screams "I showed up for you!"), and hopefully he makes the real Bauman proud. Tatiana Maslany, who finally received an Emmy last year for her work playing multiple characters in the clone drama Orphan Black, also looks as if she's doing some powerful work here, and I'm already convinced that I'm going to appreciate this movie more than Patriots Day because it tells the story through the eyes of a real person and doesn't seem like it's bitten off more than it can chew.
David Gordon Green is one of the most interesting filmmakers working today, capable of jumping from stoner comedies like Pineapple Express and Your Highness to indies like Prince Avalanche and Joe and not missing a beat along the way. Here's hoping Stronger turns out to be as good as this trailer makes it look.
The film opens in theaters on September 22, 2017.
Stronger is the inspiring true story of Jeff Bauman, an ordinary man who captured the hearts of his city and the world to become the symbol of hope following the infamous 2013 Boston Marathon bombing. Jake Gyllenhaal stars as Jeff, a 27-year-old, working-class Boston man who was at the marathon to try and win back his ex-girlfriend Erin (Tatiana Maslany). Waiting for her at the finish line when the blast occurs, he loses both his legs in the attack. After regaining consciousness in the hospital, Jeff is able to help law enforcement identify one of the bombers, but his own battle has just begun. He tackles months of physical and emotional rehabilitation with the unwavering support of Erin and his family. It is Jeff's deeply personal account of the heroic journey that tests a family's bond, defines a community's pride and inspires his inner courage to overcome devastating adversity. Filled with raw emotion, humanity and humor, Stronger is the inspirational real-life story of the man who became the living embodiment of "Boston Strong." The film also stars Academy Award® nominee Miranda Richardson and is directed by David Gordon Green.