'Transformers: The Last Knight' Has Lowest Opening Day For The Series; Mark Wahlberg Thinks Bay Might Return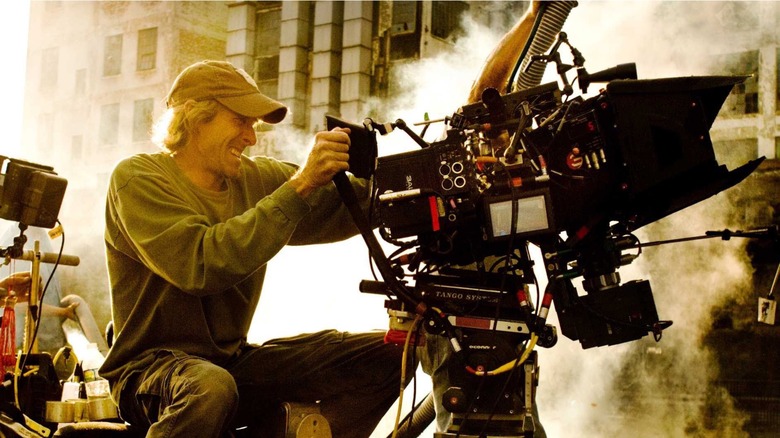 Michael Bay's Transformers: The Last Knight had the lowest grossing opening day for any film in the 10-year-old franchise. The massive sequel, which has received terrible reviews but a fine Cinemascore, is still on track to make $65 million over the next five days. According to box-office analysts, it'll fall short of expectations.
Meanwhile, the film's star, Mark Wahlberg, believes Bay might come back to the franchise. Below, read his comments on the filmmaker and learn about the lower Transformers: The Last Knight box office numbers.
According to Deadline, the sequel made $15.65 million on opening day. Paramount was hoping for a five-day tally of $70 million, but it doesn't look like The Last Knight is going to reach that number. The series' cinemascore is down as well. Bay's film got a B+, which is the same score as Transformers: Revenge of the Fallen - which made $400 million in the states after opening to $100 million. Age of Extinction received an A- cinemascore, while the original movie and Dark of the Moon got A cinemascores.
Domestically, the sequels are on a downslope. They keep making less money. Age of Extinction made over $100 million less in the states than Dark of the Moon, but it was a massive hit around the world. It grossed $850 million in foreign territories. The Last Knight didn't open in any international territories yesterday, but this weekend we'll know how it's performing overseas.
Bay says it'll be his last Transformers movie, but as Wahlberg points out, it's not the first time he's said that. The actor told ComicBook.com he thinks Bay might not be finished with the franchise:
You know it's one of those things where Michael has built this entire universe right, and he will decide what he wants to do and how he wants to do it. Right now he says he doesn't want to do another film and he says that after every film because they are so difficult to make and he pretty much has to do it single-handedly, even with all the help that he has because all of the movie is in his mind. So he'll decide that and I would be hard pressed to see him walk away and put it in somebody else's control and care. I mean, that's just the Michael that I know, but you never know, sometimes people decide to move on, so we'll see what happens.
A few days ago, Wahlberg said both he and Bay were leaving Transformers. "I've done it enough, and I've had a great time doing it," he said. "I'm going out with a bang on this one, and I feel like you gotta go out while you're ahead, you know." The Last Knight wouldn't end things with a bang exactly, although it's an improvement over Age of Extinction, but we'll see if Wahlberg moves along with Bay.
The director told Fandango he doesn't know what's next. He recently read a "very bloody" hitman script he's interested in, though. He's also meeting with two unnamed stars he wouldn't mind pairing up in a buddy movie of some kind. He might tackle something "more serious and more adult" next, which sounds great after The Last Knight. The movie's scale is impressive, but the action doesn't help to liven up what now feels routine for this series. Hopefully, we see something new and unexpected from Bay next time.