Rumor: Kid-Friendly 'Fantastic Four' Reboot In The Works?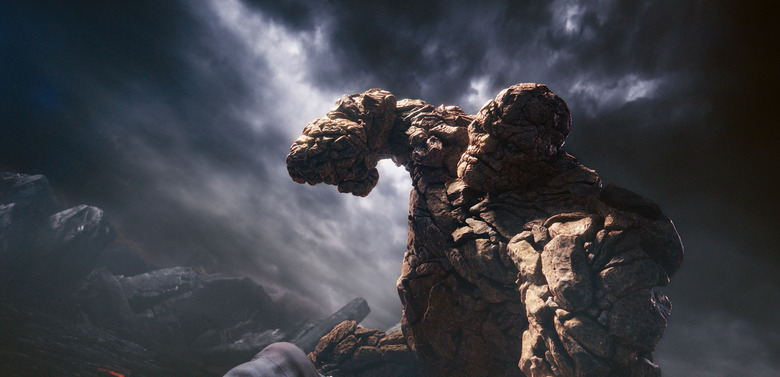 The dark, edgy and moody take on Fantastic Four didn't pan out with Josh Trank's reboot. Even after audiences failed to turn up for the troubled movie, 20th Century Fox and producer Simon Kinberg continued to discuss a potential sequel. A sequel, which was originally dated to come out about two weeks ago, won't happen – but at some point, a reboot will.
Below, learn more about a potential Fantastic Four reboot.
According to Bleeding Cool, 20th Century Fox is thinking about making a Fantastic Four movie with a more kid-friendly sensibility. The story would follow Reed Richards and Susan Storm's kids, Franklin and Valeria. Johnny Storm/The Human Torch and Ben Grimm/The Thing would be "along for the ride." Bleeding Cool compares Fox's new approach to Pixar's The Incredibles. The site has been known to have good sources within the comic book industry, but for now, we should take this rumor with a grain of salt.
The most recent draft for this vision of the Fantastic Four comes from screenwriter Seth Grahame-Smith, who wrote The LEGO Batman Movie and exited the director's chair on The Flash. He also did some uncredited punch-ups on Trank's Fantastic Four script.
A lighter take on the Marvel characters sounds like the next logical step after a failed gritty reboot, although the tone was hardly the problem with that movie. That tone could've worked if the film, especially the last hour, wasn't such a mess. After audiences skipped the chance to see Reed Richards and his friends battle Dr. Doom on another planet in one clunky finale, Kinberg did say the next Fantastic Four might have a "brighter, funner, more optimistic tone":
We'll try to be truer to the essence of the tone of Fantastic Four, which is completely — well, not completely, but largely — distinct from the X-Men, which is brighter, funner, more optimistic tone. I think we tried to make a darker Fantastic Four movie, which seemed like a radical idea but we were kind of messing with the DNA of the actual comic instead of trusting the DNA of the comic.
Bleeding Cool writes the reboot is inspired by Ultimate Fantastic Four, which is exactly what was said of Trank's movie. Although not without some dark moments from writer Mark Millar, as I recall, the tone of those comics have yet to be captured by any of the movies. After three Fantastic Four films, we've still yet to see these fun characters actually be fun on the big screen. We might've seen that happen with Peyton Reed's (Ant-Man) retro take on the characters, but unfortunately, Fox pulled the plug on that version.