Saw 8 Will Now Be Titled 'Jigsaw'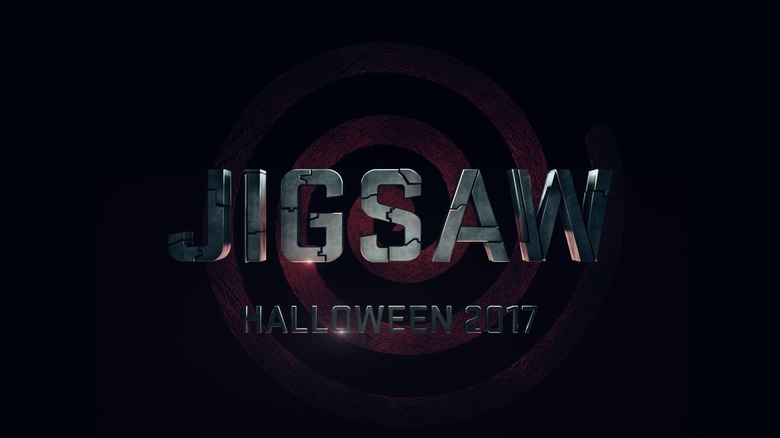 Lionsgate has announced that Saw 8, formerly called Saw: Legacy, will now be titled Jigsaw, a reference to the Tobin Bell's iconic character who, after learning of an inoperable frontal lobe tumor, created a series of horrific traps to help "lost" individuals rediscover their passion again. Learn more about Jigsaw after the jump.
The Jigsaw movie title is interesting for a variety of reasons:
Saw franchise creators James Wan and Leigh Whannell has originally wanted to call the first Saw film Jigsaw.
Spoiler alert: Jigsaw died a handful of films ago, so you'd think that Tobin Bell would not return to reprise the iconic role, but Bloody Disgusting says the actor will appear in some capacity.  Jigsaw's apprentices Costas Mandylor and Cary Elwes are not expected to come back for this film. So how will they bring Jigsaw back for this Saw series reboot? We're not sure.
The official movie synopsis poses the question as the film's central mystery:
Bodies are turning up around the city, each having met a uniquely gruesome demise. As the investigation proceeds, evidence points to one man: John Kramer. But how can this be? The man known as Jigsaw has been dead for over a decade. Or has an apprentice picked up the mantle of Jigsaw, perhaps even someone inside the investigation?
The fourth Saw movie opened with Jigsaw's autopsy revealing a wax-coated tape is found in his stomach and introducing a new accomplice. In Saw V and Saw 3D, we learned more about the character's backstory through a series of flashbacks. Saw 3D was intended to be two movies, but Lionsgate only allowed the filmmakers to make one more film after Saw VI under-performed at the box office. According to Saw 3D writers Marcus Dunstan and Patrick Melton, the change in the production plans caused "the big reveal of Dr. Gordon was a bit underserved ... Perhaps creating more questions than answers. There were several ideas we never quite figured out. But I don't want to say what they were, because you never know what might happen in the future." The film was shot in November 2016, and it's not been revealed it will hit theaters right before this Halloween.
I know people love to rag on the SAW films and the whole torture era of horror movies, but I really liked the puzzle/mystery construct of this franchise, and this might be one of the first films that adopted the serialized structure from modern television. Each year at Halloween time there was another installment of the Saw franchise in theaters, and the story continued. I always found something fun about the seasonal serialized event even if many of the films were not great.
Lionsgate promises that the movie will take "the Jigsaw killer's signature brand of twisted scenarios to the next level." The film will hit theaters on October 27, 2017 (the Halloween weekend release that was a staple of the franchise) and been rated "R" for "Grisly Bloody Violence and Torture." The cast of the film includes Mandela Van Peebles, Laura Vandervoort, Brittany Allen, Callum Keith Rennie, Matt Passmore, Hannah Emily Anderson, Josiah Black, Shaquan Lewis, Michael Bolsvert, and James Gomez. The film was written by Josh Stolberg and Pete Goldfinger (Piranha 3D, Piranha 3DD, Sorority Row), and directed by the Spierig Brothers (Undead, Daybreakers, Predestination).