'Blade Runner 2049' Featurette Reveals Stunning New Footage, Making Of The Movie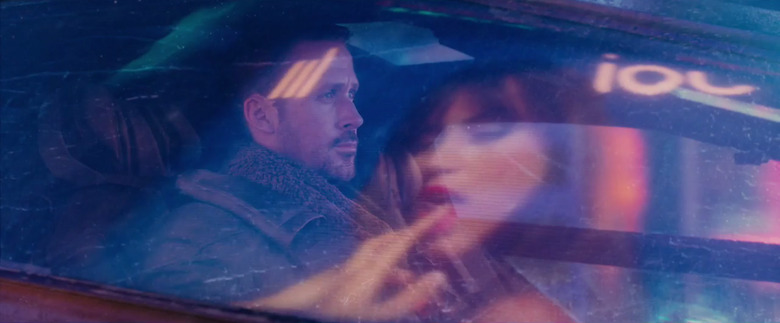 "We want people to look at it and say, 'Wow that's a beautiful shot. How did they get it?'" visual effects supervisor John Nelson says in the new featurette for Denis Villeneuve's Blade Runner 2049, the sequel to the 1982 sci-fi classic, Blade Runner.
That's how I spent much of the time watching the featurette, which showcases more of the film's stunning cinematography, courtesy of Roger Deakins, and establishes Blade Runner 2049 as the most visually breathtaking movie of the year. New footage delves into the story of Officer K (Ryan Gosling) and Rick Deckard (Harrison Ford, returning to his famous role), as well as gives us a hint at characters that we hadn't yet seen.
Watch the Blade Runner 2049 featurette below.
The exclusive featurette from People opens on Officer K playing a futuristic juke box from which pops up a hologram of Frank Sinatra, moodily singing as Officer K wanders through an abandoned lounge. Deckard shows up, gun raised, and they warily greet each other. Watch it here:
The story of Blade Runner 2049 follows Officer K, Los Angeles Police Department officer who discovers a grand conspiracy to destroy all of civilization. This sets him off on a mission to find Deckard, who has been missing for three decades — roughly the time that took place between the first Blade Runner and its 2017 sequel.
"When I dreamt the original Blade Runner over 35 years ago, I could never imagine how iconic it would still be," Ridley Scott, who directed the original film and executive produces the sequel, says.
The featurette continues with interviews from cast members, including Ford, Gosling and Jared Leto, as well as the technical crew in charge of the visuals and art.
"I have massive respect for Ridley Scott's world. Blade Runner revolutionized the way we view science fiction," Villeneuve says. "I've never felt so much pressure on my shoulders, thinking Ridley Scott would see this movie."
But art director Paul Inglis assures us that Blade Runner 2049 won't be simply playing into nostalgia for the original Blade Runner. "It's not just a replica of the first film," Inglis said. "We're marrying the familiar with the slightly divergent in order to give us an identity."
Apart from the behind-the-scenes shots of the film, we see new footage of Officer K and Deckard's meeting, new grimy and neon-soaked settings, and a brief glimpse at a replicant that looks oddly like Dave Bautista, possibly giving a hint of who he'll be playing.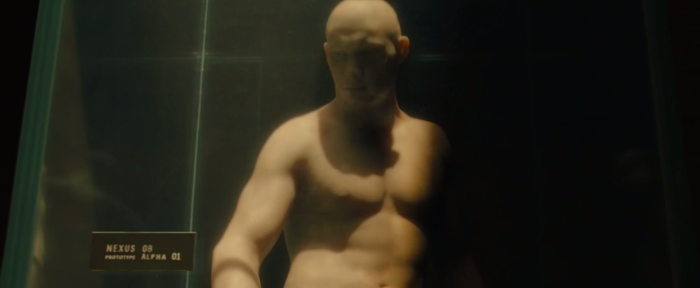 The footage also teases at a deeper mystery surrounding Officer K, with a character telling him "You're special," and the footage ominously ending with him staring at his hand, troubled. "This is impossible," he says.
Blade Runner 2049 hits theaters October 6.