'Twilight Zone' Reboot Hires MonsterVerse Scribe Christine Lavaf As New Writer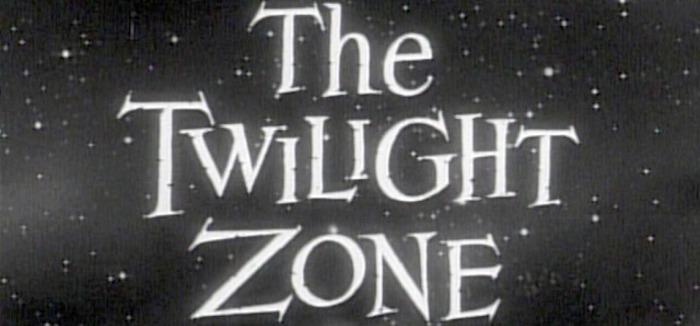 Warner Bros. is welcoming writer Christine Lavaf to The Twilight Zone.
The reboot of the classic 1960s CBS sci-fi series created and hosted by Rod Serling will be moving to a new dimension in its development since Warner Bros. started developing the Twilight Zone movie reboot all the way back in 2009.
Lavaf has signed on to pen the screenplay for The Twilight Zone, which Warner Bros. plans to develop as a single-story sci-fi tentpole, according to Variety.
Several directors and writers have joined and left the project since Warner Bros. began development in 2009. The last time The Twilight Zone nearly got off the ground was in 2013 when Oblivion director Joseph Kosinski was announced to helm the project with Anthony Peckham writing. However, that fell apart and the reboot has been in limbo since.
Other writers once attached to The Twilight Zone over the years include Rand Ravich, Jason Rothenberg, Joby Harold, and Ari Eli Coleite. Matt Reeves (who now has War for the Planet of the Apes under his belt and the upcoming The Batman in the works) was once in talks to direct as well. No director has yet been announced to work alongside Lavaf.
Lavaf is a veteran of Warner Bros.' MonsterVerse — the cinematic universe pitting giant mutant monsters like Godzilla, King Kong and Mothra against each other — contributing recently to the Godzilla 2 writer's room. Her experience with the horror sci-fi genre will lend to her work with The Twilight Zone, whose eerie blend of fantasy, horror, and science-fiction in its 1959-1964 run was revolutionary.
The original Twilight Zone was a series of disconnected stories and cautionary tales, usually with a surprising twist at the end. The show was very much Serling's vision, who executive produced, wrote or co-wrote 92 of the show's 156 episodes, in addition to the stirring narration for which he was famous.
The series has been revived twice, with CBS in the 1980s and UPN in 2002-2003. John Landis directed a 1983 feature film adaptation of The Twilight Zone, which was comprised of four different storylines from several directors. Warner Bros. newest project will likely be the first adaptation to try to forego the series' famous anthology series format in favor of a single story.
I'm not completely sure that a single story will work with an adaptation of The Twilight Zone — much of its appeal, like I said, was based in its episodic, disconnected stories that gave a horrific spin on mundane American life. The original series was a wellspring of amazingly creative ideas and concepts — trying to flesh out one of those concepts into a two-hour feature film would be a lofty goal. Let's hope Lavaf is up to the task.