Why Lucasfilm Fired 'Han Solo' Directors Phil Lord And Chris Miller (And Who Might Replace Them)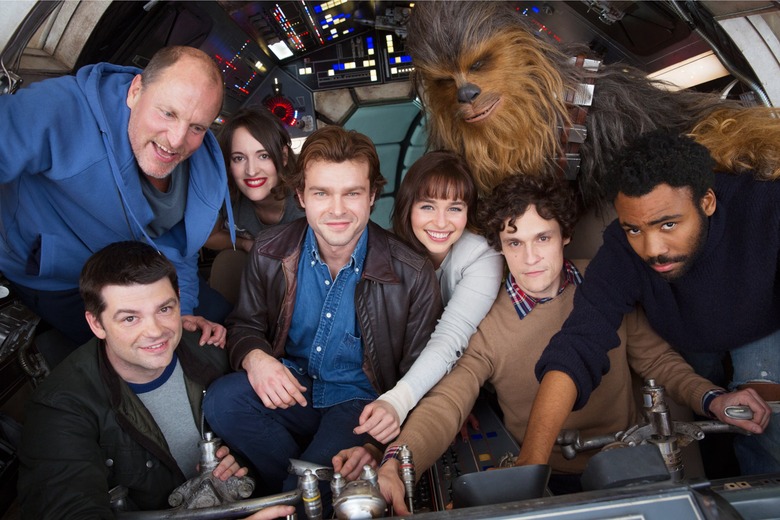 On Tuesday night, a shockwave was felt throughout the Star Wars galaxy. Phil Lord and Chris Miller were abruptly fired from the Han Solo standalone movie. While the full story is unclear (and will probably be speculated and debated upon for years), we have some inside word on what happened behind the scenes. Why did Lucasfilm fire Han Solo directors Lord and Miller? And who might replace them to direct the rest of the film and the reshoots? Below, you can read the rumored story of how the clash happened behind-the-scenes of this Star Wars anthology movie
Please note: Most of the below information is not confirmed by Disney, Lucasfilm or the filmmakers, all of whom refuse to comment outside of the prepared statements posted on Tuesday night. There is a lot of chatter going around about what did and didn't happen. Below is a version of events assembled from speaking with our own independent sources alongside what's been reported by various Hollywood trades and insiders.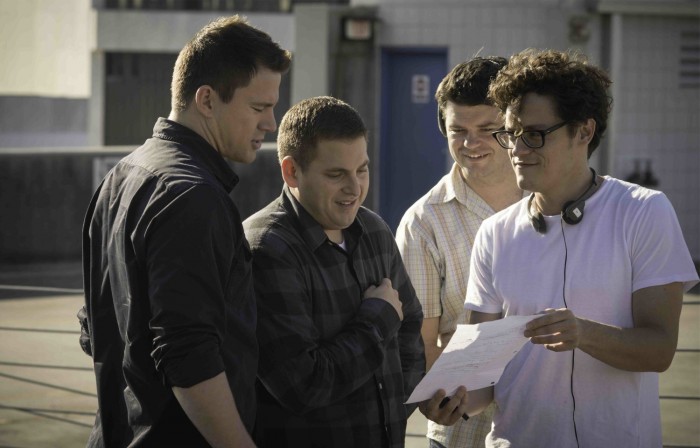 I was sitting in a screening room on a studio lot watching an early showing of one of summer's most anticipated blockbusters when my phone started vibrating uncontrollably in my pocket and wouldn't stop. I excused myself to go to the bathroom to see what was up. Out of the screening room, I pulled out my phone and saw a string of text messages about Lord and Miller being fired from Han Solo. Like many of you, I was truly shocked to see this news, as it's very unusual for filmmakers to leave a project during filming. It happens quite often before principal photography, and sometimes during post-production, but during shooting? That never happens.
But I knew something was up. Months ago, I heard there was trouble in paradise. Kathleen Kennedy and the Han Solo directors were clashing over many aspects of production.
Kennedy is a veteran producer who worked with Steven Spielberg for years and is used to collaborating with filmmakers who operate in a structured way. This is one of the many reasons things didn't go well with Gareth Edwards on Rogue One. For example, Edwards wanted to capture the intensity of the moment, throwing himself into the middle of the action and having the chaos of the scene happen around him. But Edwards was also willing to play ball and was more structured in his planning; he would give himself time to explore a scene after the production got what they needed for a sequence. He planned to edit these moments into the film, but many of these takes never made the final cut.
Phil Lord and Chris Miller come from a strong comedy background and are used to finding the comedy and tone of a scene on the set. Their films have never had perfect scripts, instead requiring quite a bit of improvisation and room for the actors to play. From what I've heard, the filmmakers clashed over the process since the earliest days of the production, but Kennedy gave the duo some room to work with their process and hoped for the best. But as the first weeks of production went on, Kennedy and producer Allison Shearmur started to push Lord and Miller towards a more traditional production approach.
On set, Lord and Miller were stunned to "find that they were not being granted freedom to run the production in the manner that they were accustomed to." THR's sources say that the "friction was felt almost immediately into shooting, but the directors always thought it would be worked through."
Read this and then remember one crucial thing: Han Solo LIKE A BOSS quipping "I know" in response to Leia saying "I love you" WAS IMPROVISED https://t.co/TGwmhVZtcp

— (((Jordan Vogt-Roberts))) (@VogtRoberts) June 21, 2017
The production went on a hiatus, in part to review footage that had been shot. From what my sources tell me, Kennedy went to the editing room with Academy Award-winning editor Chris Dickens to see what the footage looked like when it was edited together. The filmmaking duo had filmed so many different choices that it was apparently unclear from dailies it would work or feel tonally consistent. Kennedy was not entirely happy with what she was seeing in the editing room – she didn't think the footage felt like a Star Wars movie.
The Lucasfilm head showed some of the edited scenes to other executives, and Han Solo screenwriter/producer Lawrence Kasdan, whose other credits include The Empire Strikes Back and Star Wars: The Force Awakens, and he echoed Kennedy's concerns. Lord and Miller apparently clashed with Kasdan, questioning "many of the pair's directing choices." One insider said the creative differences were due to the feeling that Lord and Miller did not understand the character of Han Solo, treating him as comedic rather than sarcastic and selfish. Lord and Miller are lifelong Star Wars fans, so I find that hard to believe. If anything, I can believe that they treated the tone of the movie as more of a comedy than Lucasfilm and Disney had anticipated.
From various accounts, Kennedy wanted to bring in Kasdan and some other creative "fixers" to help with reshoots, probably much in the same way that Tony Gilroy, Chris McQuarrie and John Gilroy came in during the Rogue One reshoots. Gareth Edwards was much more willing to play ball with Lucasfilm, but Lord and Miller apparently did not want to compromise their vision of the movie. What I have heard lines up with what former ScreenCrush editor Mike Sampson has heard: that Lord and Miller "balked and told [Kathleen Kennedy] 'no way.' They stuck to their guns, and that was the proverbial straw on camel's back."
This crew T-shirt for the Han Solo movie feels eerily prescient now: pic.twitter.com/KlImwCvDge

— Brett Gallman (@brettgallman) June 21, 2017
The directors were fired by Lucasfilm on Monday, only a few weeks from the scheduled end of principal photography. Some sources are saying that Lord and Miller were "blindsided by the firing" on Monday. The duo were tweeting jokes about the production just a week earlier. News of the creative split didn't end up going public until Tuesday afternoon. Lord and Miller released a statement:
"Unfortunately, our vision and process weren't aligned with our partners on this project. We normally aren't fans of the phrase 'creative differences' but for once this cliché is true. We are really proud of the amazing and world-class work of our cast and crew."
The film began shooting in late January 2017 and will now probably undergo extensive reshoots. A couple of weeks of reshoots were already planned to take place later this summer. A casting call leaked onto Reddit claiming that production would restart on July 10, 2017 and run until the end of the month including weekends. Kathleen Kennedy released the following press release on the official Star Wars website:
"Phil Lord and Christopher Miller are talented filmmakers who have assembled an incredible cast and crew, but it's become clear that we had different creative visions on this film, and we've decided to part ways. A new director will be announced soon."
It should also be noted that since we are all huge fans of Lord and Miller, it's easy to see this situation from their side. But remember that Kathleen Kennedy is an accomplished producer, she produced many of the favorite movies of our childhoods and has an extensive track record. I believe if she felt the film wasn't working, then that is a real concern that shouldn't be discounted.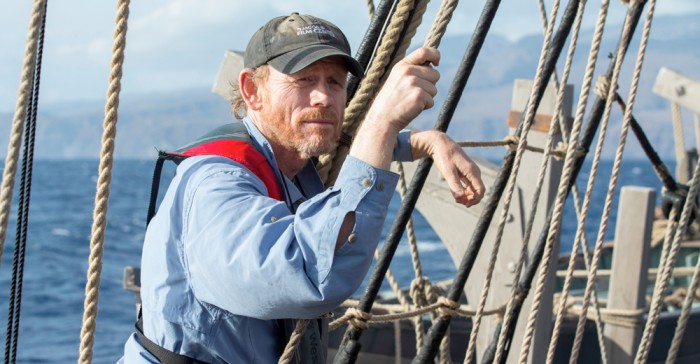 Who Is Being Considered to Replace Lord & Miller?
As for who the new director might be, Borys Kit reports that Kasdan, Ron Howard and Lucasfilm alum Joe Johnston (The Rocketeer, Captain America) are among the names in consideration to replace Lord and Miller. Deadline is reporting that Howard is the frontrunner. Tony Gilroy, who oversaw the reshoots for Rogue One, will not be involved this time around. THR notes that Kasdan directing could be complicated because DGA rules prevent someone already working on a film as writer or producer taking over for a director that is being replaced "except for a short-term emergency."
It seems like Lucasfilm is looking for a veteran filmmaker who isn't from the comedy field, a change of pace from their pattern of hiring young hot filmmakers. But remember: there was trouble with Josh Trank, who was fired while developing a Boba Fett standalone movie, then there was trouble with Gareth Edwards on Rogue One, and now this. On the other hand, I've heard Lucasfilm is very happy with Rian Johnson's work on Star Wars: The Last Jedi.
I'm a huge Star Wars fanatic, but I've never really wanted to see Han Solo's origin story told on the big screen. The only draw for me in this production is the amazing group of people involved, mainly the filmmakers. I have loved nearly everything Lord and Miller have made so far – each of their movies has under-promised and over-delivered. Without Lord and Miller on board for this movie, I'm far less excited about this film.
Ron Howard seems like the safe and boring choice for this movie. Lawrence Kasdan and Joe Johnson may have Star Wars DNA in their blood, but they haven't directed many great films as of late. I'm surprised we're not seeing Jon Kasdan's name in the ring as he co-wrote the film with his father and has directed two movies.
The untitled Han Solo film remains scheduled for a May 2018 release...for now.