'Star Wars' Shakeup: Phil Lord And Chris Miller Have Left 'Han Solo'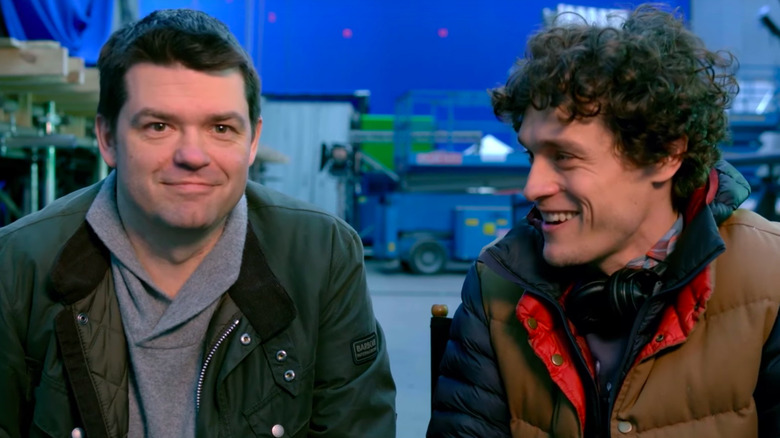 Huge news from a galaxy far, far away: 21 Jump Street and The LEGO Movie directors Phil Lord and Chris Miller have stepped down from directing Lucasfilm's Han Solo film with only a few weeks left in the production. If you just sensed a great disturbance in the Force, this is why. Read about how Lord and Miller not directing Han Solo will impact Lucasfilm's movie below.
The Hollywood Reporter has the bombshell news, and a statement from Lucasfilm President Kathleen Kennedy:
"Phil Lord and Christopher Miller are talented filmmakers who have assembled an incredible cast and crew, but it's become clear that we had different creative visions on this film, and we've decided to part ways. A new director will be announced soon."
Lord and Miller released their own statement that echoes the same reason for the split:
"Unfortunately, our vision and process weren't aligned with our partners on this project. We normally aren't fans of the phrase 'creative differences' but for once this cliché is true. We are really proud of the amazing and world-class work of our cast and crew."
Also important to note: the film's May 25, 2018 release date remains unchanged.
Holy shit. This is massive news, and I'm trying to process it in real time as I write this, so please forgive me if this is more stream-of-consciousness than normal. One of THR's reporters says a source told her there are only three weeks left of filming on the still-untitled movie, so things must have been going truly terribly for the directors to decide to walk this far into the process. Normally, "creative differences" rear their ugly head at the beginning of the process when everyone is trying to get on the same page about what kind of movie they're going to make, not four months into a production. I think an event like this may be unprecedented in modern Hollywood history. The closest analogue I can think of to this is Zack Snyder leaving Justice League, but even that happened because of a personal family tragedy, not creative differences.
There are so many questions here. What caused this rift? Who is Lucasfilm going to get to step in and replace these guys? How much of their vision will remain in tact? There are reportedly reshoots built into the film's schedule that will take place later this summer, so the cast will have to work with a new director for longer than those remaining three weeks of principal photography. More importantly, what's going on at Lucasfilm? Rogue One was plagued with issues during production, too, and Tony Gilroy was brought on to handle that film's reshoots. Do you think he'll be called in to take over this movie as well?
What do you all make of this?
Han Solo stars Alden Ehrenreich, Donald Glover, Emilia Clarke, Woody Harrelson, Thandie Newton, and Phoebe Waller-Bridge.