Alex Kurtzman Says He Made 'The Mummy' For Audiences; Audiences Say Otherwise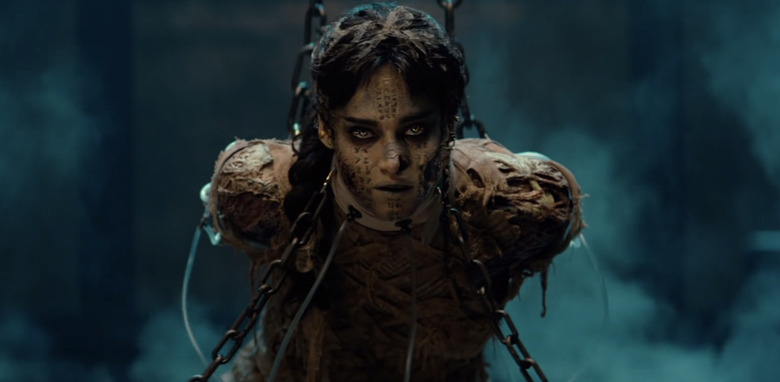 It's an age-old argument that directors fall back on: This movie is for the fans, not the critics.
Well, hate to break it to you, but critics are fans of movies too. And in the case of director Alex Kurtzman using this justification to defend his highly-reviled The Mummy, it seems like audiences aren't too keen on it either.
The Mummy was meant to kick off Universal's Dark Universe, its cinematic universe of movies centered on classic movie monsters, including Dr. Jekyll/Mr. Hyde, the Invisible Man, and more. But the film, which became a Tom Cruise starring vehicle over the titular Mummy played by Sofia Boutella, was critically panned upon its release with a final 16% critical rating on review aggregate site Rotten Tomatoes, sparking concerns that the whole Dark Universe could be derailed before it had even begun.
Perhaps Universal didn't have to worry though — The Mummy did end up becoming Cruise's biggest global opening ever at $169.3 million, according to Deadline. But in spite of that, Deadline predicts that The Mummy could lose an estimated $95 million off of a final estimated global box office tally of $375 million. And it doesn't help that the audiences that Kurtzman supposedly made The Mummy for didn't enjoy it as much as he claims.
Kurtzman told Business Insider his reaction to The Mummy reviews being mostly negative:
"This is a movie that I think is made for audiences and in my experience, critics and audiences don't always sing the same song. I'm not making movies for them. Would I love them to love it? Of course, everybody would, but that's not really the endgame. We made a film for audiences and not critics so my great hope is they will find it and they will appreciate it."
So what do these mythical audiences think of The Mummy?
IMDB user reviews shows a 5.8 out of 10 rating from more than 27,000 reviews, while the audience score on Rotten Tomatoes is 43% from about 40,000 voters — both incredibly under average. The movie gets a tepid B- for its Cinemascore, a grade from movie-going audiences polled after seeing it. And in addition to a meager $31 million domestic opening, The Mummy took a huge hit in its second weekend, dropping 56% for Cruise's worst second-weekend drop ever.
While Kurtzman's audiences seem to reside mostly in China — with The Mummy currently hauling in $81.4 million over in its market — Deadline says this won't translate to huge earnings for Universal. "Even if Mummy crosses $100M in China ... only 25% of that is coming back to Universal's bank account," Deadline says.
So is this the nail in the coffin for Universal's Dark Universe? Probably not. But it certainly buries Kurtzman's "for the audience" theory.