'Godzilla 2' Starts Filming, Cast And Plot Confirmed, Is Apparently Untitled Again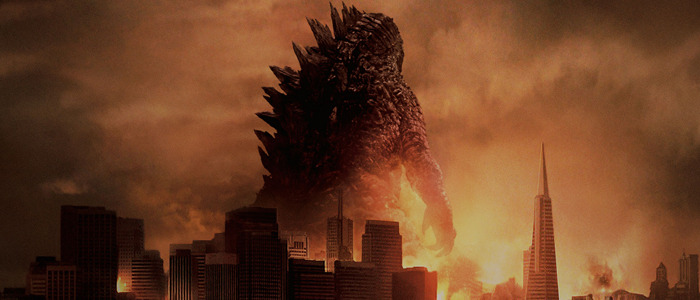 Back in December, Legendary Pictures put out a press release declaring that the title of Godzilla 2 was Godzilla: King of the Monsters. That appears to have changed, because today Legendary and Warner Bros. jointly released a statement announcing that Godzilla 2 has begun filming, but there's no official title to be found. Hmm.
But just because the title has dropped references to other monsters doesn't mean the movie itself has done the same thing. Get the latest Godzilla 2 details below, including the confirmation of the cast and a head count of the creatures Godzilla will battle in this film.
Godzilla 2 is being directed by Trick 'r Treat and Krampus director Michael Dougherty, who co-wrote the script with Zach Shields. (Don't forget Dougherty also co-wrote X-Men 2, so his geek credentials are firmly established.) Kyle Chandler, Vera Farmiga, and Stranger Things breakout Millie Bobby Brown will play a family at the center of the action in this film, and they'll be joined by O'Shea Jackson Jr., Thomas Middleditch, Zhang Ziyi, Bradley Whitford, Charles Dance, and Aisha Hinds. We've known for a while that Ken Watanabe would return and reprise his role as a Monarch agent from the 2014 reboot, but now we have confirmation that Sally Hawkins will be back as well.
The press release also confirms that Godzilla will square off against Mothra, Rodan, and King Ghidorah, as promised at Comic-Con way back in 2014. Check out Godzilla 2's official synopsis:
The new story follows the heroic efforts of the crypto-zoological agency Monarch as its members face off against a battery of god-sized monsters, including the mighty Godzilla, who collides with Mothra, Rodan, and his ultimate nemesis, the three-headed King Ghidorah. When these ancient super-species—thought to be mere myths—rise again, they all vie for supremacy, leaving humanity's very existence hanging in the balance.
So that head count of Godzilla villains is technically up to five, thanks to Ghidorah's three heads.
This movie will be the third entry in Warner Bros. and Legendary's interconnected MonsterVerse, which so far contains 2014's Godzilla and this year's Kong: Skull Island. Godzilla 2 is the next film on the docket with a March 22, 2019 release date scheduled. After that, the giant lizard will take a short break to recover from the wounds he'll presumably incur before going head to head against cinema's most famous ape, King Kong, in You're Next director Adam Wingard's Godzilla vs. Kong on May 22, 2020.