'Midnighters' Trailer: Kill, Cover It Up, Repeat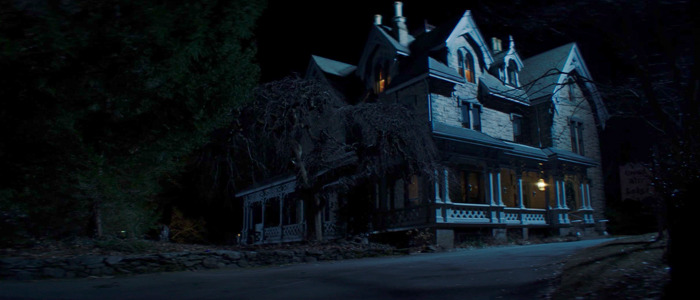 This year's Los Angeles Film Festival has kicked off in Culver City and they're hosting the world premiere of Midnighters, a thriller from long-time TV director Julius Ramsay. He's been at the helm of Alias, Battlestar Galactica, and 23 episodes of The Walking Dead, but he's making his feature debut with this suspenseful story about a couple that accidentally kills someone and a cover-up that only makes things worse. Check out the first Midnighters trailer below.
Midnighters trailer
For the first minute, I was thinking this might be another run-of-the-mill thriller we've seen a hundred times before. But when the twist comes – the person they killed was on his way to the couple's house – I perked up a considerable amount. Take a look at the film's official description:
Midnight, New Year's Eve: when all the hopes of new beginnings come to life – except for Lindsey and Jeff Pittman, whose strained marriage faces the ultimate test after they cover up a terrible crime and find themselves entangled in a Hitchcockian web of deceit and madness. From director Julius Ramsay, Midnighters is a layered, enigmatic thriller set in the Gothic backwoods of New England – the perfect place to get away with murder.
Midnighters is the first feature-length film by Julius Ramsay (The Walking Dead, Scream, Outcast). Starring Alex Essoe (Starry Eyes, The Neighbor), Perla Haney-Jardine (Steve Jobs, Kill Bill 2, Spider-Man 3), and Ward Horton (Annabelle, Pure Genius), the film is a taught noir thriller in the vein of Blood Simple, Shallow Grave, and Blue Ruin.
Comparing your film to Hitchcock and the Coen Brothers is setting a pretty high bar, but after watching this trailer, I can see how that'd be tonally appropriate: the whole "hitting someone with the car and storing the body in the garage" thing reminded me of a subplot in season 2 of FX's Fargo that involved Kirsten Dunst and Jesse Plemons' characters doing the same thing. Secret pasts, creepy detectives who may not be what they seem, bloody teeth extractions...yeah, this isn't going to end well.
I'm frankly not familiar with any member of this cast, but that might be a better entry point for a realistic, low-budget thriller like this than to bring any baggage in with me; sometimes not knowing any of an actor's previous work can help an audience instantly accept that person as the character they're playing and help us dive deeper into the story.
No word yet on an official release date for Midnighters yet, but if you're in L.A., you can get tickets for its June 19 L.A. Film Festival premiere right here.