Danny Elfman To Score 'Justice League,' Will Probably Charge More Than $1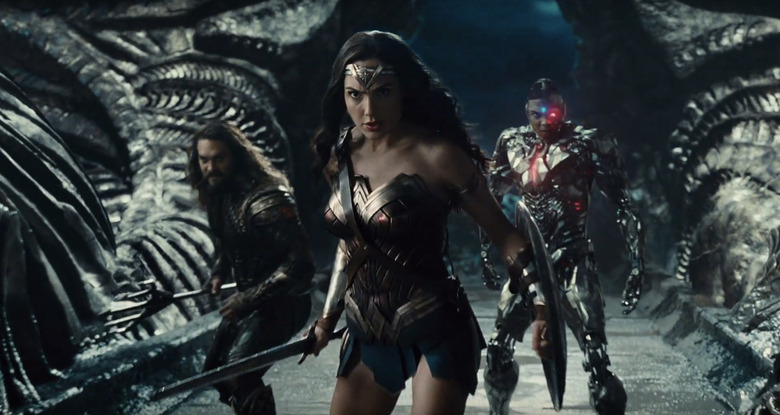 Elfman returns...to superhero movies.
Danny Elfman, the composer for classic superhero movies like Tim Burton's Batman and Sam Raimi's Spider-Man and Spider-Man 2, has signed on to score Justice League. This may throw a wrench in Elfman's recently announced plans to score smaller films for $1 — I'm pretty sure Warner Bros. will pay him a little bit more than that, at least.
Elfman will be joining his previous collaborator Joss Whedon, who he worked with on Avengers: Age of Ultron, in the post-production stage of Justice League, according to The Hollywood Reporter. Whedon took over the project from director Zack Snyder, who left due to tragic family circumstances, for additional photography and post-production.
Elfman was presumably brought on by Whedon, taking over the job from Antonius Tom Holkenborg, AKA Junkie XL, who had been working with Snyder on the film. Holkenborg scored Batman v. Superman: Dawn of Justice, and worked on films like Mad Max: Fury Road and Deadpool. Holkenborg told THR:
"As my mentor Hans Zimmer told me — you haven't made it in Hollywood as a composer until you get replaced on a project. So I guess [I] finally graduated this week. It pains me to leave the project, but a big thanks to Zack for asking me to part of his vision, and I wish Danny, Joss and Warner Bros all the best with Justice League."
This is not the first time Whedon and Elfman have worked together late in the stages of a movie. Elfman was also brought on to Age of Ultron to add to the music already written by Brian Tyler.
But his role as an eleventh-hour composer is not what Elfman is famous for. He has composed some of the most recognizable superhero scores of all time. While Hans Zimmer has been praised for his modern scores in films like The Dark Knight, his Batman themes aren't as instantly iconic as Elfman's Gothic Batman theme was.
While Elfman's score for Spider-Man didn't have the same hook as his Batman work, it still boasted that sweeping, inspirational sound of classic blockbuster scores.
His Avengers: Age of Ultron score falls more in the vein of modern superhero films today, forgoing a recognizable theme for a climactic musical build-up.
Still, Elfman seems to prefer more traditional, orchestral takes over the guitar riff-heavy scores that the DC Extended Universe has preferred up to this point. Could this signal a return to the classic superhero movie score in Justice League? It would be even more incredible if he snuck in his Burton Batman theme in there, though that seems unlikely. I anticipate Elfman's work on this film nonetheless — Batman v. Superman's score didn't impress me outside of Wonder Woman's theme, which was composed by Zimmer. So Elfman will be a welcome replacement, even if the constant barrage of news about Justice League changes mere months before its release is a bit worrisome.
Justice League hits theaters November 17.