John Carpenter Is Co-Writing A 'Big Trouble In Little China' Sequel Comic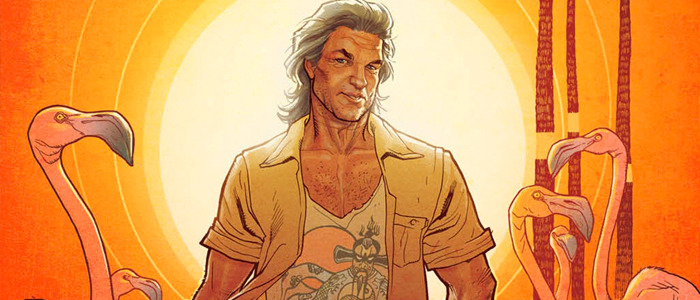 Big Trouble in Little China celebrated its 30th anniversary last year, but it seems like 2017 is the year that will see the film thrust back into the spotlight. There's a new board game based on the film coming along and now a new comic book sequel is on the way that continues the story of Kurt Russell's Jack Burton. Here's the best part, though: director John Carpenter is co-writing the Big Trouble in Little China comic. Read on to find out everything we know about it so far.
The news comes from Screen Rant (via BMD), who revealed the title of the upcoming Boom! Studios comic: Big Trouble in Little China: Old Man Jack (a riff on the Wolverine comic title Old Man Logan). Anthony Burch (Borderlands 2) is co-writing alongside Carpenter, and the art is by Jorge Corona (We Are Robin, Teen Titans Go!). We only have information about the first story arc, which will be told across four issues. Here's the plot synopsis for issue #1, which promises to be Jack's "final ride in the Pork-Chop Express."
"The year is 2020, and hell is literally on Earth. Ching Dai, sick of relying on screw-ups like Lo Pan to do his bidding, has broken the barriers between Earth and the infinite hells, and declared himself ruler of all.
Sixty-year-old Jack Burton is alone in a tiny corner of Florida with only his broken radio to talk to, until one day it manages to pick up a message. Someone is out there in the hellscape, and they know a way to stop Ching Dai."
That sounds a lot like Ash vs. Evil Dead to me, right down to the aging movie character holed away in a Florida setting while the world goes to hell. With so many comics used as the basis for films these days, I wonder if this was conceived purely as a comic book story or if it might serve the dual purpose of testing the waters for a potential film sequel. The truly strange Big Trouble in Little China received a baffled reception from critics and audiences in 1986, but it's since become a full-fledged cult classic. Assuming Carpenter and Russell are interested in returning to tell another live-action story, this sounds like it could be a pretty solid piece of source material from which to work.
Take a look at the full cover of the comic's first issue in all of its sun-dappled glory: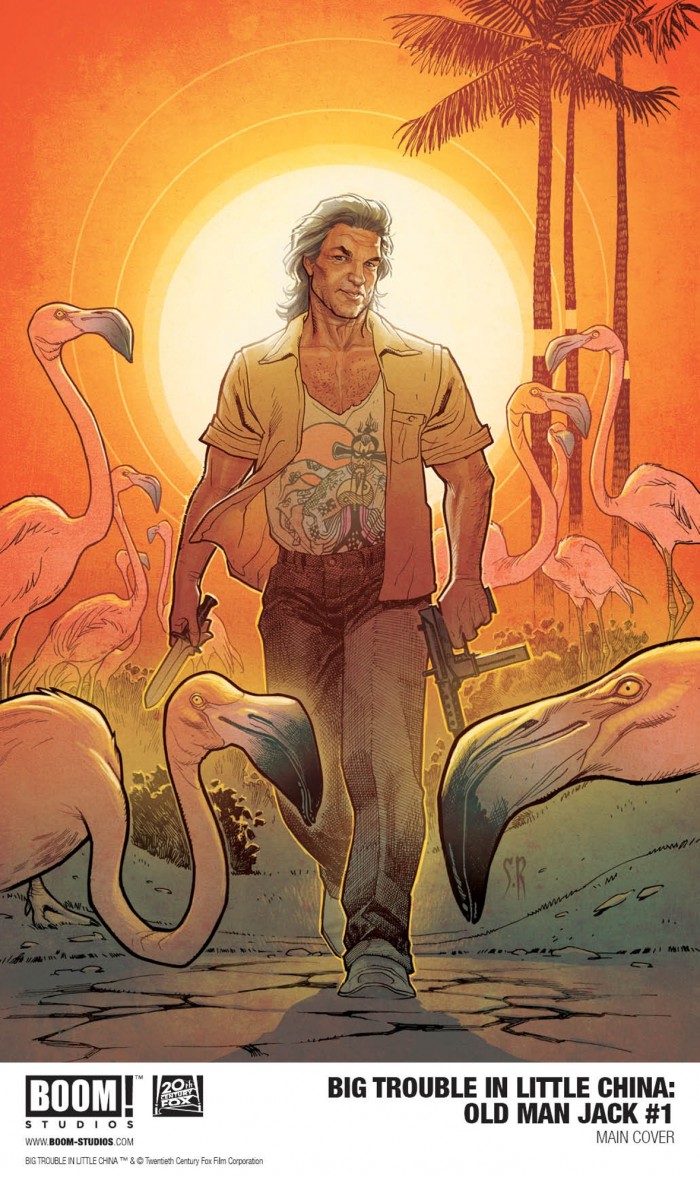 Big Trouble in Little China: Old Man Jack #1 debuts sometime this September.