Simon Kinberg Will Officially Direct 'X-Men: Dark Phoenix'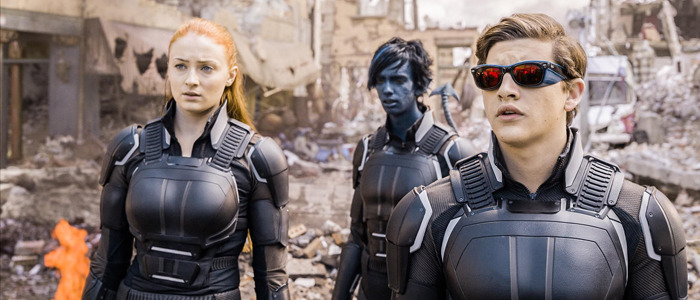 Longtime X-Men movie series writer/producer Simon Kinberg has been eyed as a potential director of the upcoming sequel X-Men: Dark Phoenix since February, but now it's official: 20th Century Fox has hired him to helm the follow-up to X-Men: Apocalypse. Not only that, but Kinberg managed to pull off a casting coup: stars Jennifer Lawrence (Mystique), Michael Fassbender (Magneto), James McAvoy (Professor Xavier), Nicholas Hoult (Beast), Alexandra Shipp (Storm), Sophie Turner (Jean Grey), Tye Sheridan (Cyclops), and Kodi Smit-McPhee (Nightcrawler) are all coming back to reprise their superhero roles. And if that weren't enough, Oscar-nominated actress Jessica Chastain is also in talks to sign on in a key role.
OmegaUnderground brought the news about Kinberg directing, and Deadline added the bit about Chastain's possible involvement. She's being eyed for a "new role," but it's still unclear exactly what that might be. We also now know that the film has an official release date: November 2, 2018. That's a relatively quick turnaround for what's sure to be a huge, effects-laden superhero extravaganza.
Kinberg, of course, wrote X-Men films like The Last Stand, Days of Future Past, and Apocalypse, and has been a guiding hand of the franchise as a producer over the past decade. One thing he's never done, however, is direct a movie – let alone one with a $200 million budget. Sure, he knows the characters and the universe that filmmakers like Bryan Singer have established, but writing and producing are fundamentally different jobs than directing, and you'd think the X-Men franchise is important enough to Fox that they'd want someone with at least a little bit of experience captaining the ship. Matthew Vaughn had a ridiculously tight schedule when making X-Men: First Class, but at least he had years of directing experience under his belt at that time that helped him bring that film to life in under a year.
I'll be real with you: after the mess that was Apocalypse, I'm not exactly thrilled about Kinberg stepping behind the camera on this one. I sort of consider him in the Bryan Singer camp as a guy who had his shot at telling multiple stories in this world but should maybe step aside to allow some new perspectives to take a shot at these characters. It doesn't help that the movie in question here is Dark Phoenix, a storyline we've already seen play out in this franchise before.
Still, it's impressive that he managed to get this cast to all reunite once again – especially a superstar like Lawrence, who has looked increasingly bored playing the role of Mystique over the course of this franchise and has intimated multiple times that Apocalypse may have been her last time playing the character. Looks like she has at least one more X-film to go. Filming starts later this month in Montreal.