DC Films To Ditch The Dark And Gritty Vibe And "Make The Movies Fun"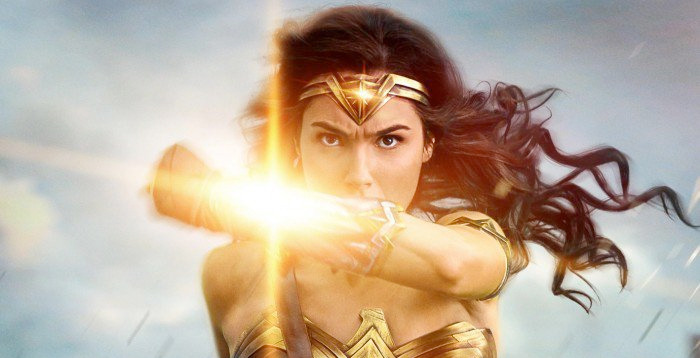 The difference in tone between last year's grim and dour DC Extended Universe movies Batman v Superman: Dawn of Justice and Suicide Squad and this year's far more uplifting Wonder Woman couldn't be more clear, and fans and critics around the world have spoken: they prefer positivity to seeing heroes mope around. The executives at DC Films, to their credit, have heard that response loud and clear, and the company's co-chairman, Geoff Johns, says that their plan is to make DC movies fun again moving forward.
Speaking with The Wrap, Johns laid out the company's plan for future films that take place in their DC Extended Universe:
"Get to the essence of the character and make the movies fun. Just make sure that the characters are the characters with heart, humor, hope, heroics, and optimism at the base."
That sounds very much in line with Patty Jenkins' approach to Wonder Woman, and I'm glad to hear that as long as they stick to this mantra, we won't be handed a Flash movie that features a stoic and brooding Barry Allen. But while James Wan's Aquaman and the studio's other upcoming projects are still at a point where they can incorporate that mentality, what about their other superhero movie this year?
Does this include Justice League?
When Peter Sciretta visited the set of Justice League, it appeared to him that director Zack Snyder was going "full Marvel" as a reaction to the negative feedback from Batman v Superman. The studio clearly knew that a change was needed, but was Snyder's project already too far along at that point to really feature a meaningful difference? The trailers still clearly feature his dark and gritty aesthetic, which I know some fans unabashedly love in large part because they think it distinguishes DC movies from the brighter, more pop-friendly Marvel Studios films. But in the past, Johns has shot that notion down, saying:
"That couldn't be more wrong. [The difference is] a hopeful and optimistic view of life. Even Batman has a glimmer of that in him."
So will Justice League reflect the "heart, humor, hope, heroics, and optimism" that Johns thinks is the key to making DC movies fun again? My guess is that the visuals will remain as dark as ever, but the story itself will indeed feature a more positive outlook on the world. Last September, DC Films co-chairman Jon Berg explained how he and Johns worked with writer Chris Terrio on the Justice League script and "accelerated the story to get to the hope and optimism a little faster."
Looks like fans of Snyder's style will need to come to terms with the fact that the vibe they've grown to love will no longer be the prominent style of the DC Extended Universe.