Patty Jenkins Admits She Wouldn't Have Cast Gal Gadot In 'Wonder Woman'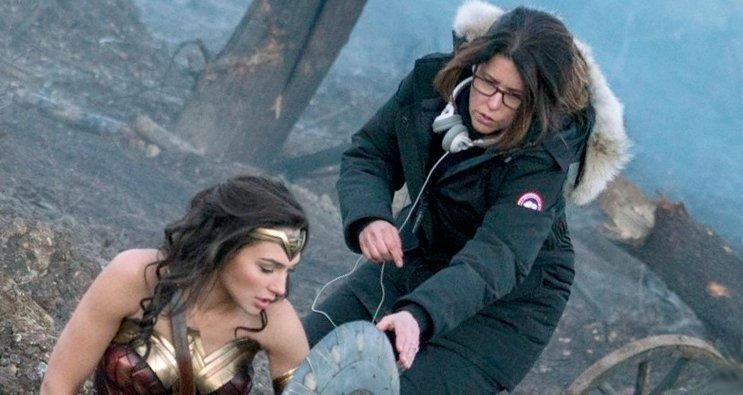 Reddit board members weren't the only ones initially on the fence about when Gal Gadot was cast as Wonder Woman. Patty Jenkins, who at the time wasn't yet announced to direct Wonder Woman, said she almost gave up on her dreams of directing the solo female superhero film when she heard about Gadot's casting.
But in 2015, Jenkins signed on to direct Wonder Woman, and she — and the world — were happily proven wrong by Gadot's performance in this year's record-shattering, critically beloved superhero blockbuster.
Gadot's casting in 2013 stirred up some backlash among DC Comics fanboys, with some criticizing her lack of acting range and her slim figure, which was unlike the buxom appearance of Wonder Woman in the comics.
However, in an interview with Playboy, Jenkins suggested that she initially had doubts because Gadot was an Israeli actress cast as an American icon. Though Wonder Woman herself is an Amazonian princess, she has become a symbol for American women throughout history, and Jenkins said that's what originally made her unsure of Zack Snyder's choice:
"I remember when I read in the news that Wonder Woman had been cast and my heart sank. I had been talking to the studio for so long about doing it and I was like well 'that's that.' I'm sure we wouldn't have made the same choice. And then I started paying attention to her, and watching her and looking at her and it was just unbelievable. Frankly, I think they did a better job than I could have because I don't know that I would have scoured the earth as hard to find her. I don't know that I would've looked internationally. I would have just looked for an American girl. The fact that they found Gal and chose her is a magical gift to me."
Jenkins admitted that her first impression was wrong, and she could not have picked a better Wonder Woman than Gadot.
Throughout the filming of Wonder Woman, Jenkins became enamored with Gadot's performance and gushed to Playboy about their similar visions for Diana of Themyscira:
"She shares every quality with Wonder Woman and that's no joke. It's one of those rare things. You need someone who can appear to be Wonder Woman on screen. That's what you're looking for—someone who can embody all of those attributes on screen."
Gadot stole the scenes in her short appearance in 2016's Batman v. Superman: Dawn of Justice, silencing many of her detractors. But it wasn't until her star-making performance in this year's Wonder Woman that she truly breathed life into the role and exceeded everyone's expectations.
Jenkins joins DC Extended Universe fans, general moviegoers, and Gadot herself — who was about to quit acting after leaving Fast and Furious — as those who are thankful that Gadot was cast as Wonder Woman.