James Mangold Will Direct 'Disorder' Remake From 'Sicario' Screenwriter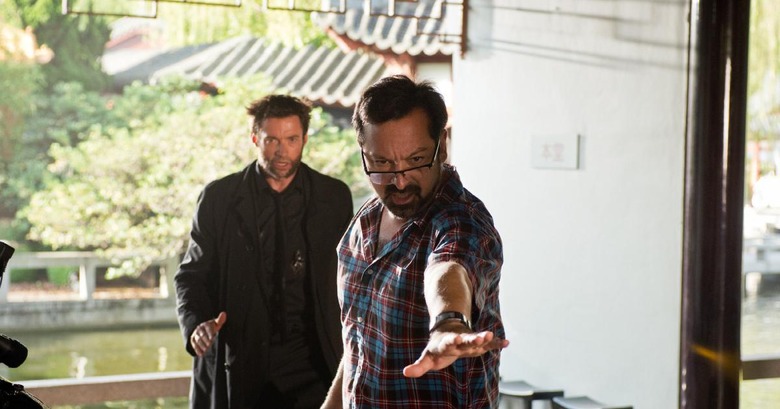 James Mangold (Logan) will direct a remake of a French-Belgian movie not enough people saw in 2015, Disorder. It's a very good and very atmospheric and sparse thriller from director Alice Winocour. Last year, screenwriter Taylor Sheridan (Hell or High Water) was tapped to write the American remake for Sony. After the script crossed Mangold's desk, he signed up immediately to direct the film, which sounds like it'll take some significant departures from the original.
Below, learn more about the Disorder remake.
Deadline reports Sony is fast-tracking the remake, with Mangold now steering the ship. The original, which starred Matthias Schoenaerts and Diane Kruger, was about an ex-soldier with PTSD hired to protect a businessman's wife and child. When the shady businessman is out of town, things get dangerous – but the events don't unfold in the way you'd expect. Sheridan used the "original as a jumping off point," according to Deadline. The Academy Award-nominated writer added a love story, altered the protagonist's affliction, and set the story on the largest island in the Balearic Islands, Majorca. Winocour's film took place in Maryland, on the French Riviera.
The trailer, which shows too much from the movie, mostly gets the original film's tone right and gives a taste of Gesaffelstein's enchanting and tense score; the final track is outstanding.
The story doesn't leave the door open for sequels, but Mangold's film might. Sheridan's script follows a character in which Sony sees some franchise. Mangold is currently working on a few projects, but his follow-up to Logan, whether it's Disorder or an adaptation of Don Winslow's The Force, isn't set in stone, so this remake may happen first. The hope is to have the lead role cast and to have cameras rolling before the end of 2017.
Mangold will be following up the biggest hit his career, Logan, a movie that balances spectacle and drama perfectly. The comic book movie should land Mangold – a filmmaker who's shown so much range over his career – even more opportunities.
The original Disorder is a rock solid and atmospheric thriller with two great performances, but it's a simple story that could be taken in so many different directions. With Mangold behind the camera and Sheridan's name on the script, this particular remake has a lot of potential.
Disorder is currently available to watch on Netflix Instant. Check it out if you haven't yet.