Jaume Collet-Serra To Direct 'Waco' Movie For Annapurna Pictures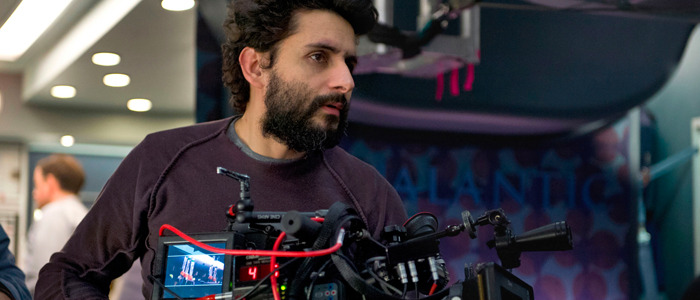 Jaume Collet-Serra, the Spanish filmmaker at the helm of movies like Orphan, Unknown, Non-Stop, and The Shallows, appears to have graduated from B-movie genre efforts to a potentially A-list prestige film. Annapurna Pictures has hired him to direct Waco, a movie about the 1993 Texas conflict that raged between the FBI and a right-wing cult group and resulted in a body count of more than 75 people.Deadline says Collet-Serra will direct the Waco movie from a script by Zero Dark Thirty screenwriter Mark Boal, who won an Oscar in 2009 for his work on The Hurt Locker, and Marc Haimes (Kubo and the Two Strings). More recently, Boal was a key figure on the second season of the popular Serial podcast, which featured in-depth interviews with accused Army deserter Bowe Bergdahl.
The Waco story is based on true events and covers the rise of the Branch Davidians, a religious spin-off sect led by David Koresh, and will also follow the FBI agents tasked with stopping the cult from abusing children and stockpiling weapons. When ATF agents showed up to the cult's compound with a search warrant, a gun battle broke out that ended up resulting in a siege that lasted 51 days, racked up a high body count, and concluded with the compound being burned to the ground by the cult members themselves. This whole thing reminds me of Kevin Smith's Red State, his polarizing 2011 movie featuring a standout performance from the late Michael Parks as a charismatic cult leader.
As you've probably already figured out, this story has an added layer of significance in our modern political climate. After all, it was only last year that armed militants took over a wildlife refuge in Oregon for more than a month. Boal told Deadline:
"Waco was a turning point in history in the battle between the FBI and the far right in America. It is a collision between a militant faction, the Second Amendment and the right to religious freedom. Many said this cult was not bothering anyone; this is about what the FBI and Justice Department perceived as a threat, and why and how the FBI came in and crushed it."
I've always considered Collet-Serra to be a director who's fully embraced genre elements and his B-movie roots, so it'll be fascinating to see if he can shrug those off and take on a film with an entirely different type of tone than anything he's handled before.