Universal's Dark Universe Adds Two More Monster Movies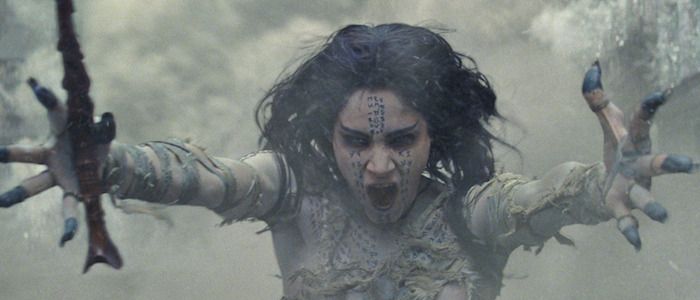 This Friday, Universal's The Mummy will launch the studio's Dark Universe, a shared cinematic universe of classic movie monsters. And while at least four more monster movie reboots have already been planned, Universal has announced two new monsters to be added to the roster — as well as one familiar name that will be coming back.
Alex Kurtzman's The Mummy is the first in the Dark Universe, which takes the studio's classic movie monsters that were popularized in black and white films and reintroduces them for a new generation. From there, the shared universe will only expand, with Bill Condon's Bride of Frankenstein, starring Javier Bardem as Frankenstein's monster slated to be released next. Some time after that, Johnny Depp will debut as the Invisible Man. The studio also has reboots planned for Van Helsing, The Wolf Man, and Creature from the Black Lagoon.
In the press tour for The Mummy, Kurtzman revealed to Fandom Universal's plans for expanding the Dark Universe with two more monster films – The Hunchback of Notre Dame and The Phantom of the Opera:
"We know we're going to do Frankenstein, Bride of Frankenstein, Dracula, Creature from the Black Lagoon, Phantom of the Opera, Hunchback of Notre Dame, Invisible Man."
Phantom of the Opera and Hunchback of Notre Dame, now known to many as a stage musical and an animated Disney film, were first two "monster" movies the studio produced in the early '20s, both starring legendary silent film actor Lon Chaney.
Interestingly, Kurtzman also casually named Dracula, which has thus far been left out of the Dark Universe since Gary Shore's Dracula Untold starring Luke Evans was initially announced to be the first film of the cinematic universe. Those plans were nixed when The Mummy was given that burden, making it uncertain whether Dracula Untold takes place within the universe at all. Kurtzman's comment may be confirmation that Universal will try their hand at rebooting Dracula once again.
Kurtzman said that they Dark Universe may not be solely populated by household name monsters. He hinted that spin-off films within the cinematic universe may take place, which could expand on the mythology with supporting characters:
"There are characters within those films that can grow and expand and maybe even spin off. I think that digging into deep mythologies about monsters around the world is fair game for us, as well and connecting the monsters that we know to some surprising monsters could also be really interesting."
The Mummy hits theaters on June 9.