'Buffy The Vampire Slayer' Actress Amber Benson To Star In 'The Nightmare Gallery'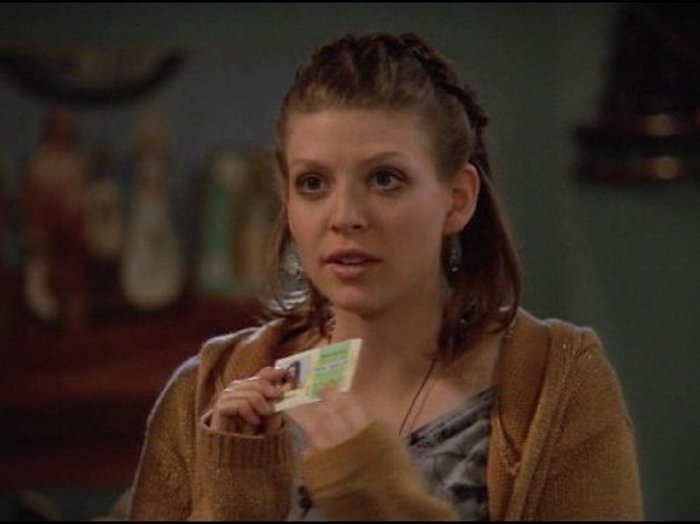 Tara may have been ripped tragically from the world and from us Buffy the Vampire Slayer fans, but Amber Benson is still acting in projects that recall the sweet, vulnerable witch who stole Willow's, and our, hearts.
The 40-year-old actress' new horror drama The Nightmare Gallery, feels like a nod to her roots, with a starring role as an gay anthropology professor who investigates the mysterious, supernatural disappearance of one of her students. Maybe if Tara had lived, this would be the kind of adventures she would have.
Amber Benson will star in Seraph Films' upcoming feature film, The Nightmare Gallery, directed by Gene Blalock — who is also a co-founder of Seraph Films. The project is a co-production with AWOL Studios.
Here's the official synopsis for The Nightmare Gallery below:
The story follows Amber Benson as an anthropology professor as she investigates the sudden, suspicious disappearance of her star pupil. A mysterious collection of occult artifacts leads her on a nightmarish, Da Vinci Code-esque journey toward an unspeakable truth that will threaten her career, her marriage, and her sanity. Three-time Tony nominated actor Kevin Chamberlin (Road to Perdition, Jessie) is attached in a co-starring role as a psychiatrist who assists in the professor's investigation.
I said earlier I'd love this movie as the continuing adventures of Tara (and presumably Willow as her unseen wife) in a hypothetical situation in which she survives Buffy the Vampire Slayer and lives happily solving supernatural mysteries, though I'd probably take it without the "unspeakable truth" threatening her career, marriage, and sanity. The Nightmare Gallery itself sounds like an intriguing mystery horror movie with pleasing LGBT aspects — something rarely seen in genre movies outside of token stock characters.
In a press release, director Blalock stressed the importance of the LGBT elements, and keeping a gay character as fleshed out and complex as possible:
"One of the driving forces behind this film is the realization that very few movies, particularly in the horror genre, feature LGBTQ characters and treat them like normal people, rather than caricatures. So while the anthropology professor is married to another woman, her sexual orientation doesn't tokenize her or diminish the nuance of her characterization. Our intention with this film is to craft an outstanding horror film in its own right, but also one that would promote the idea that genre films can be about someone other than straight, white men and women."
The Nightmare Gallery is slated to begin production this summer, with a screenplay by Jhan Harp and Rob Stith. Jhan Harp is producing with Charles Hilliard, of AWOL Studios, is an executive producer as well as Chad Carpenter, Paloma Bilson, and Phil Goldberg from Seraph.