Patty Jenkins Wanted To Make 'Thor 2' A Romeo & Juliet-Esque Space Adventure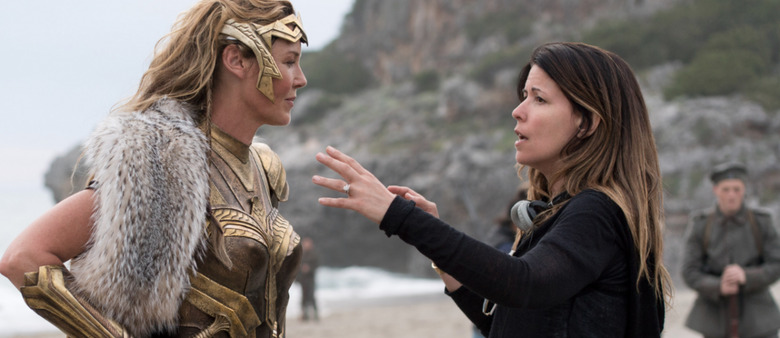 A few years before taking on Wonder Woman, Patty Jenkins was going to direct Thor 2. She eventually split from the sequel over creative differences. With Wonder Woman, she's said she got to explore some ideas she wanted in the Marvel sequel, which might not have fit the not-so-great story Marvel was interested in telling with Thor: The Dark World. We've never heard much about her vision for the movie, but according to Jenkins, it was a Romeo & Juliet-inspired, space-spanning comic book movie.
Below, the director explains her departure from the Thor sequel.
The Monster director talked Indiewire about her plans for the film (which was eventually made by director Alan Taylor), called it a great learning experience, but not an easy one:
It was painful and sad because I really loved those guys and I loved the idea of us making a Thor together, but it's one of those things. You have to make sure that the movie you want to make is fully the right movie for that studio too. It was heartbreaking, but I also knew that it was good... I knew that it was good because I didn't think I could make a great film out of their script.
The idea she knew was good was a "Romeo-and-Juliet-esque space opera that hinged on the separation of Thor and Jane Foster," which maybe would've finally given Portman a more substantial role to play in those movies. It was said she was instrumental in the hiring of Jenkins at the time.
The filmmaker saw the serious downsides in directing a movie her heart wasn't in:
If I do it, and it's what I think it's gonna be, I can't help the fact that it will represent women directors everywhere, and then that's going to be bad for everybody... As heartbreaking as it was, I was also like, 'Oh my God, I can't do something I don't believe in, in that big of a scale. I knew that that was going to set [not only] me back, but also women directors back.
Even after Jenkins' iteration of Thor fell apart, it was speculated she'd probably end up directing a superhero movie at one point. The unfortunate Thor experience led her to directing one of the most iconic heroes ever in a critical darling on track to make $90 million this weekend. Jenkins' idea for Thor sounds more compelling and wildly different from the thin, dark fantasy movie that got made, but it all worked out in the end, with the filmmaker getting to tell a more "pure" story with Wonder Woman.