'Victoria And Abdul' Trailer: Judi Dench's Queen Of England Finds A New Friend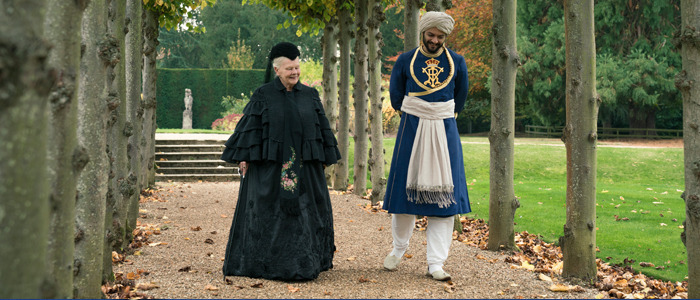 Has there been an actress who's played more members of English royalty or upper class society than Dame Judi Dench? She has to be the first call casting directors make if they're looking for someone to play a role like that, and over the course of her long career, she've proven adept at allowing bits of humanity to shine through the authoritative figures she often plays.
Now she's suiting up as England's Queen Victoria for a new film called Victoria & Abdul, in which she forms an unconventional alliance with an Indian servant played by Ali Fazal. Check out the trailer and poster, and learn why this is strangely familiar territory for Dench below.
Victoria and Abdul trailer
I'm a little torn about this. On one hand, this looks like yet another story about a white person learning a lesson from someone she's technically subjugating. But at the same time, this is a depiction of actual historic events, so I can't blame Focus Features for telling this story in this fashion. Plus, it provides what looks like a nice opportunity for Fazal to potentially raise his profile in America, which may result in more roles down the line. That's definitely a positive thing.
Regarding the "familiar territory" hint I mentioned earlier, take a look at the poster, and pay close attention to the tagline: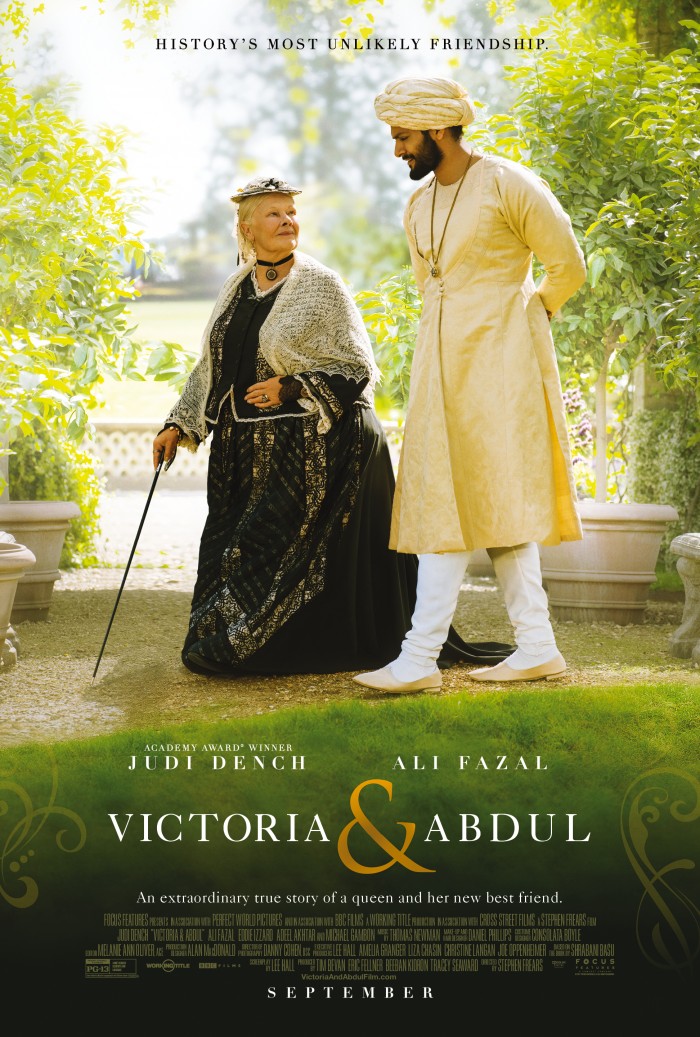 I'm not a history scholar, but it seems as if Queen Victoria made a habit out of making unlikely friendships. In fact, Dame Judi Dench has already played this same character doing exactly that in John Madden's 1997 movie Mrs. Brown, in which the unlikely pal was a Scottish man played by Billy Connolly. Take a look:
So it's safe to say she's familiar with this kind of story.
Side note: at this point, I imagine it has to be a right of passage for British actors to play stuffy, out of touch bureaucrats who look down on the Queen's "peasant" friends. Their reactions (at least as depicted in these two trailers) are so over the top, they're almost comical. This movie might be worth seeing just for those moments alone.
Victoria & Abdul opens in limited release on September 22, 2017 and begins expanding to more theaters the following weekend.
The extraordinary true story of an unexpected friendship in the later years of Queen Victoria's (Academy Award winner Judi Dench) remarkable rule. When Abdul Karim (Ali Fazal), a young clerk, travels from India to participate in the Queen's Golden Jubilee, he is surprised to find favor with the Queen herself. As the Queen questions the constrictions of her long-held position, the two forge an unlikely and devoted alliance with a loyalty to one another that her household and inner circle all attempt to destroy. As the friendship deepens, the Queen begins to see a changing world through new eyes and joyfully reclaims her humanity.