Pixar Goes Back To Its Roots With New Experimental Short Division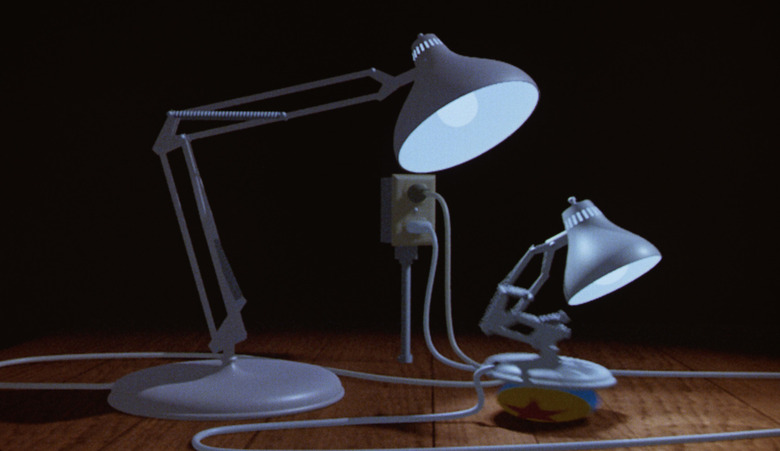 Pixar has a problem.
It's a problem that's well-detailed in The Atlantic article, "Did Disney Ruin Pixar?" which proposes that the once-great animation studio has reached the end of its golden age, weighed down by halfhearted sequels and poorly received original films. But maybe with the recent announcement of a new experimental shorts division, Pixar can recapture the spirit of its early days and make a comeback.
Pixar first made its name with animated shorts, ushering in a new age of 3D animation thanks to early shorts like The Adventures of André and Wally B and Luxo JR, the latter of which was nominated for an Academy Award. The mischievous lamp in Luxo JR. became so synonymous with Pixar and its groundbreaking animation that it became the official mascot of the studio, making its way onto the Pixar production logo that appears in front of every film. It's no exaggeration to say that Pixar owes much of its legacy to those early, innovative short films.
And then, after decades of dominating the feature animation industry with masterpieces like Toy Story, Up, and WALL-E, Pixar suddenly found itself at a creative roadblock. Films like The Good Dinosaur and Finding Dory weren't as well-liked (or as successful at awards shows) as Moana, Zootopia and Big Hero 6, all thew work of its sister studio, Disney Animation. While there's some hope for the future with the upcoming Coco, there's also Cars 3 and the "franchise reboot" Toy Story 4.
So while the feature film division still has its own issues to sort out, it makes sense that Pixar will turn to experimental shorts to recapture the magic and creativity of its early days.
Pixar will be creating an experimental shorts department with the short film Smash and Grab, directed by Brian Larsen (a Pixar regular, acting as Story Supervisor on Brave and Head of Story on Piper). It was revealed that Pixar's August SIGGRAPH panel "Smash and Grab: Off-The-Rails Filmmaking at Pixar" will be the launch point for this new division. The summary of the panel gives some insight into the new division:
"Pixar launched an internal, experimental storytelling initiative to create short films without executive oversight, to explore new creative visions and increase studio opportunities. This talk shares Pixar's six-month journey of creating seven-minute shorts, with limited resources, amidst the backdrop of a busy studio, juggling multiple feature productions."
This could be an exciting turning point for Pixar, whose animated shorts have always delivered, unlike some of their recent feature films. And the current creative rut that the feature film division is going through may seem dire now, but it probably won't be permanent — just look at Disney itself.