'Get Shorty' Trailer: Chris O'Dowd Goes To Hollywood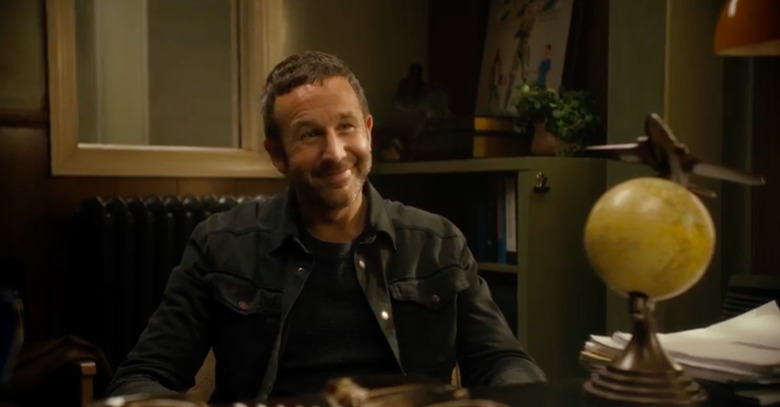 We already have one great Get Shorty adaptation. Barry Sonnenfeld's 1995 film is a hugely faithful adaptation, one that captures not only the spirit of the book but doesn't make many departures from Elmore Leonard's novel. The Epix series, on the other hand, is taking the story of a criminal breaking into the movie business in a different direction.
Below, watch the Get Shorty trailer.
Chris O'Dowd (The IT Crowd) isn't playing Leonard's famous ultra-cool hero, Chili Palmer, but instead Miles Daly, a hitman from Nevada, not Florida. There's also no Harry Simms in Davey Holmes' (Shameless) Epix series, either, although it does have another producer of garbage movies nobody sees named Rick Moreweather (Ray Romano), whose spiky hair calls to mind Brian Grazer. Based on the Get Shorty trailer, Holmes and Epix have taken the bones of Leonard's story and placed them into a new body, with a slightly more down and dirty (and maybe broader) approach.
It's probably for the best they decided not to tell another story about Chili Palmer, because John Travolta nailed the character. Few actors can play it that cool. By following a new character, Miles, the show probably has a greater chance at standing on its own, which doesn't look like a problem for the series.
When we spoke with Epix's executive vice president of original programming Jocelyn Diaz, she dropped a Fargo comparison:
It's like Fargo and what they did with the television series, which is to take the tone of the original book, but it's wholly new characters. So it's entirely new. It's a different character. His name is Miles and it is fantastic. The script is so strong. It's very much the tone of Elmore Leonard, the world of this hitman who goes to Hollywood. There's that template but it's totally different. So it's inspired by the book but it's not exactly the book.
The tone seems a little different – again, broader – than Elmore Leonard's book, but that's okay, as long as it's funny. There are a few clever moments in the trailer. With O'Dowd front and center, it's hard to imagine the Get Shorty series at least not having any good laughs.
Here's the official synopsis:
Based on Elmore Leonard's 1990 New York Times bestselling novel, GET SHORTY is the story of Miles Daly, played by Chris O'Dowd, who works as muscle for a murderous crime ring in Nevada and attempts to change professions and become a movie producer, laundering money through a Hollywood film. Three-time Emmy award winner Ray Romano stars as Rick, a washed-up producer of low-quality films who becomes Miles' partner and guide through the maze of Hollywood.
Get Shorty premieres on August 13 on Epix.