Gal Gadot Nearly Quit Acting Just Before Becoming 'Wonder Woman'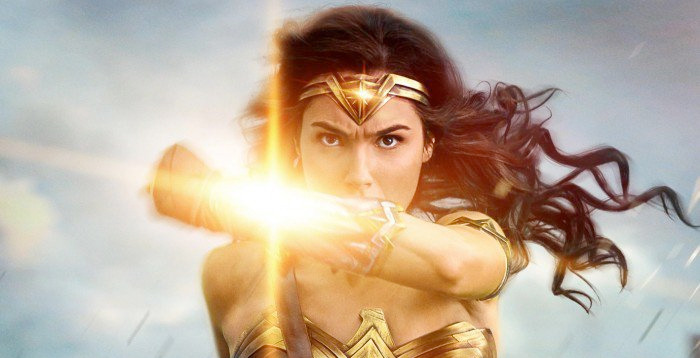 After her scene-stealing turn in Batman v Superman: Dawn of Justice, it's hard to think of anyone else but Gal Gadot donning the golden bracelets, wielding the Lasso of Truth, and kicking ass as the Princess of Themyscira. But before she auditioned for the role that would change her life, the Wonder Woman star nearly quit acting altogether. Here is Gadot's account of how she stuck it out and ultimately got the part.
Gadot recently appeared on The Tonight Show and told host Jimmy Fallon about how she almost gave up on her acting career just before auditioning for Batman v Superman:
"This profession, the rejection...oh dude, it's tough. I had so many 'almosts,' and another camera test, and 'it's almost mine,' and another role, and another role, and I was telling my husband, 'I'm not sure how long I can take it, dragging my family to Los Angeles, doing this.' On that same trip when we were in Los Angeles, I got a phone call from Zack Snyder, who wanted to audition me for this secret role. I was like, 'OK, sure, I'll do that.'...
The audition went great, I went back to Israel to shoot an Israeli movie, and I didn't know if I wanted to continue acting afterwards. Anyway, I'm in Israel, I get a phone call, they tell me that they want to do a camera test – I'm like, 'Again? Another camera test? Another almost, almost?' And I said, 'OK, whatever. What am I testing for? What's the part?' And my agent goes, 'They didn't tell you?' And I'm like, 'No.' So no one knows what I'm going to be...
So Zack called me two days later and he was like, 'I don't know if you have this character in Israel, if she's big or not, but did you ever hear about Wonder Woman?' And I was like [mimes fainting]."
Before becoming the first person to ever play Wonder Woman in a live-action feature film (which, let's remember, is a pretty freakin' big deal), Gadot spent a few years in one of my favorite franchises as Gisele in Fast and Furious, Fast Five, and Fast & Furious 6. Since those last two movies made some serious bank at the box office (a combined $1.4 billion worldwide), I would have assumed that the doors of Hollywood would be opened for her. But it sounds like it wasn't that easy.
In any case, I'm glad she ended up sticking with it, because now she's about to play the first major female superhero to lead her own movie since 2005's Elektra.
Wonder Woman arrives in theaters on June 2, 2017.