Director Doug Liman Exits 'Justice League Dark' [Updated]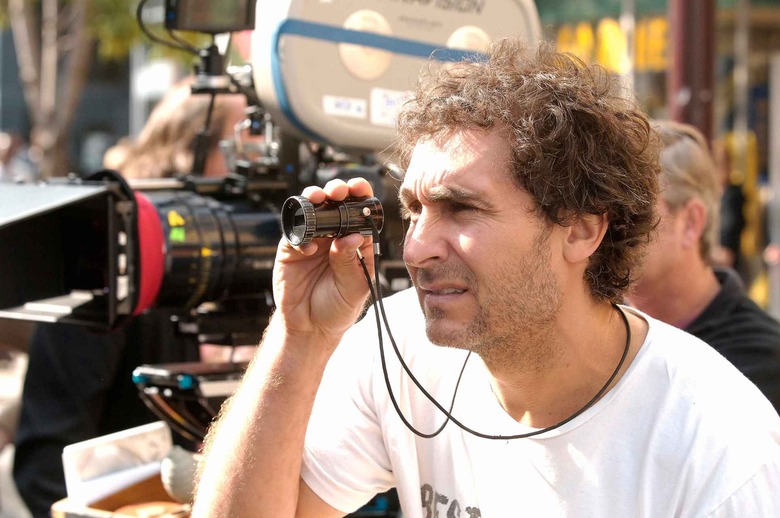 Update: THR's Borys Kit says that IT director Andy Muschietti is on the studio's list to replace Liman. The original story follows below.Justice League Dark has lost another high-caliber filmmaker. Liman, who also dropped out of 20th Century Fox's Gambit, is following in Guillermo del Toro's footsteps and moving on from the DCEU film. Another project of his, Chaos Walking, got the green light, so a scheduling conflict arose.
Below, learn more about Liman's vision for Justice League Dark and what's next for him.
According to Variety, Warner Bros. is on the search for a new director and currently taking meetings. The studio, who had no comment on the story, should find a replacement "shortly." If Liman ends up shooting Chaos Walking later this year, maybe that means Justice League Dark is the movie Warner Bros. wants to go into production before the year ends – but that's purely speculation.
Only two weeks ago, while promoting The Wall, the Swingers and Edge of Tomorrow director was discussing his vision for Justice League Dark. He told Cinemablend they've "found a way to do something that's actually really personal and small":
It's going to have real horror elements, for sure. I love early horror films, be it The Exorcist, or Carrie, The Omen. In the same way that Bourne Identity, I went back to the '70s paranoia. There's stuff to be mined from the people who have come before me that I'm planning to bring to Justice League Dark. And also the arena, my good friend Simon Kinberg, with Deadpool really pushed the arena. I'm never going to do something that's straight forward, but I'm not going to do something campy either. I have a take on it that isn't like anything else out there. At the end of the day, I make character-driven movies.
Liman can make character-driven movies on a large-scale, too. The Bourne Identity isn't as massive as Edge of Tomorrow, but both are studio movies with Liman's personality, and they are both, as the director says, driven more by character than action. An unconventional comic book with an ensemble cast probably would've benefited from Liman's eye for character and spectacle.
For that reason, it's unfortunate the director is no longer making the Scott Rudin-produced DCEU movie, but he's got plenty coming up that we can look forward to, including a possible Edge of Tomorrow sequel. We'll soon see another collaboration between Liman and Tom Cruise, American Made, which comes out this September. There's no word on when he'll start shooting Chaos Walking, but it's confirmed to star Daisy Ridley and Tom Holland.