TV Bits: 'Preacher,' 'Master Of None,' 'Hotel Transylvania,' And 'Orphan Black'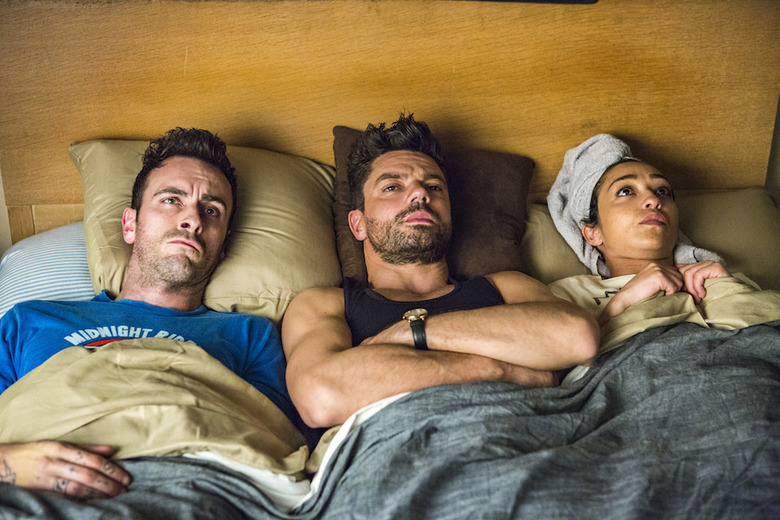 In today's edition of TV Bits:
A Preacher season two featurette.
The trailer for the final season of Orphan Black.
A new look at Fear the Walking Dead.
And a quick promo for the Hotel Transylvania series.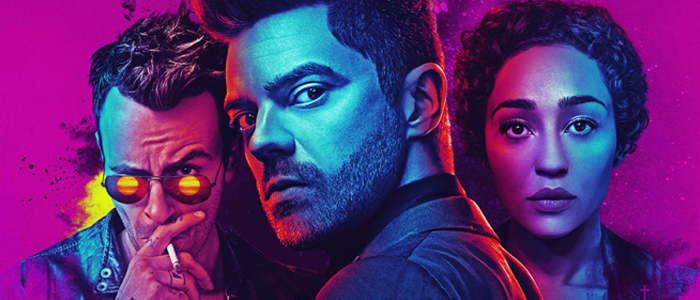 In a month's time, Jesse Custer (Dominic Cooper), Cassidy (Joseph Gilgun), and Tulp O'Hare (Ruth Negga) will happily reenter our lives with season two of Preacher. Season one wrapped up with the trio leaving behind Annville, Texas to look for God. They may run into some trouble when they cross paths wit Graham McTavish's "The Cowboy" (also known as "The Saint of Killers"), but they'll like cause plenty of trouble for themselves as well.
A new featurette gives us a faint idea of all the ridiculousness, madness, and action awaiting the preacher, vampire, and former gun-for-hire:
With the series out of Texas and in New Orleans, it should help give season two a slightly different flavor and, as Negga and Cooper point out, provide a new atmosphere.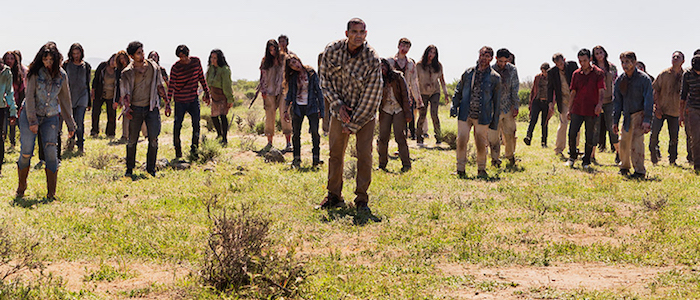 Coming back to AMC a few weeks before the Garth Ennis comic book adaptation is The Walking Dead spinoff, Fear the Walking Dead. Two actors you gotta love, Kim Dickens and Cliff Curtis, are still breathing in the series. Although there was a significant dip in viewership following season one, the show still has its millions of fans.
Here's a new teaser for the upcoming season:
Not the most kid-friendly material, but you know what it is? The upcoming Hotel Transylvania series, which debuts on June 25. Based on the Sony Animation films, the series follows the same basic premise: Mavis and her dad, Dracula, living in and running the monster hotel together – before Johnny (Andy Samberg) appeared. The first season of the prequel, which is coming to the Disney Channel, is 26 episodes long.
The series' concept readily lends itself to an animated series, but it's too bad the leader of the franchise, director Genndy Tartakovsky, isn't involved. Maybe he was too busy recently with the revival of Samura Jack.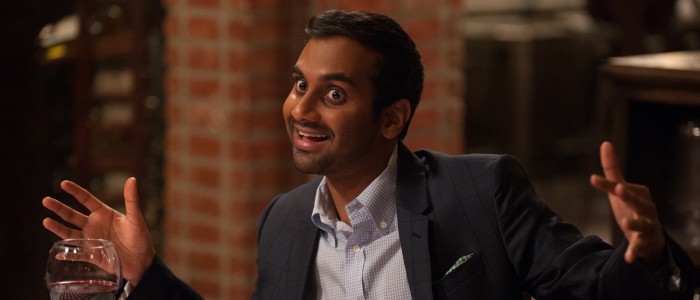 It wasn't a short wait for Master of None season two, but by most accounts, it was worth it. Aziz Ansari said the wait came down to simply taking the time to get it right. He feels the same way about a season three: it's not something he wants to make until they have a story they want to tell. Right now, after just spending a year working on season two, he's not ready to even begin thinking about working on season 3.
Here's what he told Vulture:
Even just hearing the words 'season three' stresses me out. And being asked that in interviews stresses me out. I immediately think of a year of very hard work. Now we've just finished the season and now we have other things we want to do. I love the show, and it's the best job I have ever had to make a show with my best friend, and my whole entire immediate family . . . I need to live my life a little bit, maybe get in a serious relationship, have a kid, something, and then maybe figure it out.
If he had it his way, co-creator Alan Yang and his show wouldn't return for a few more years until they've gotten more material and life experience. They also sometimes consider the idea of showing this character's life every couple of years, maybe even going as far as having a season when Aziz Ansari is 70 years old. After the first two honest, funny, and warm seasons of this show, more than a few people would probably like to see that happen.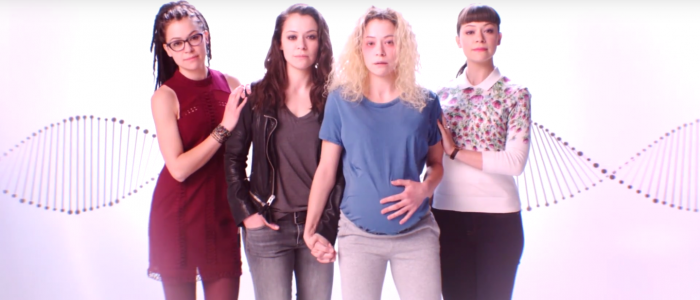 On June 10, the fifth and final season of Orphan Black begins. The final ten episodes from co-creators John Fawcett and Graeme Manson and all involved have the clones still trying to stick together through thick and thin. In the last season, "they fight" for themselves, the family, and more.