'War For The Planet Of The Apes' TV Spots: War Has Begun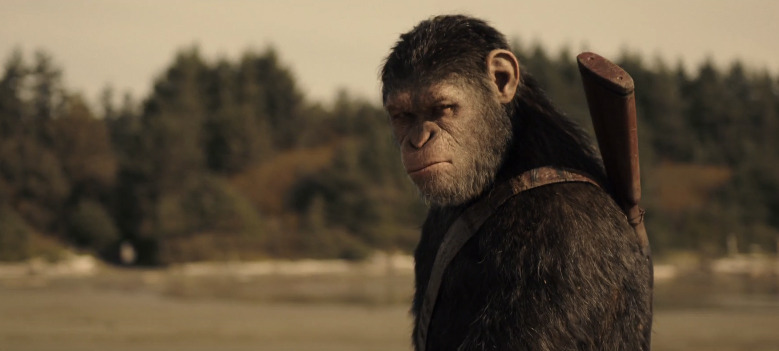 If Matt Reeves' War for the Planet of the Apes is as good as its trailers make it out to be – and we have no reason to think it won't live up to that high bar – that should put these movies in the conversation of the best cinematic trilogies ever made. The two films before this one, especially Reeves' Dawn of the Planet of the Apes, are tremendous pieces of pop storytelling, and though the new one looks to take a darker turn, it's exactly where this story has been heading from the start.
20th Century Fox has unveiled two new War for the Planet of the Apes TV spots as a nice chaser for the new trailer that dropped earlier this week. Check them out below.
War for the Planet of the Apes TV spots
There's an ominous tone in these TV spots that makes me wonder if Andy Serkis' Caesar won't make it out of this film alive. Couple that dark vibe with the recent comments from the saga's producers about how this will be the end of Caesar's story (but not necessarily the end of the franchise as a whole), and the outlook becomes even more grim for the emotional and moral center of this franchise.
But if he's going to go out, at least it appears he'll be going out in style. Reeves looks like he's worked some magic again with this movie, and the addition of a wild-eyed Woody Harrelson seems like a particularly inspired piece of casting that may finally be the straw that breaks the camel's back of Caesar's patience and mercy toward the human race. If nothing else, it's good to know that there's one war coming up in this world that it's actually okay to actively anticipate. Are you looking forward to this film as much as we are?
War for the Planet of the Apes blasts into theaters on July 14, 2017.
Caesar (Andy Serkis) and his apes are forced into a deadly conflict with an army of humans led by a ruthless colonel (Woody Harrelson). After the apes suffer unimaginable losses, Caesar wrestles with his darker instincts and begins his own mythic quest to avenge his kind. As the journey finally brings them face to face, Caesar and the colonel are pitted against each other in an epic battle that will determine the fate of both of their species and the future of the planet.