'The Mummy' Trailer: "It Takes A Monster To Defeat A Monster"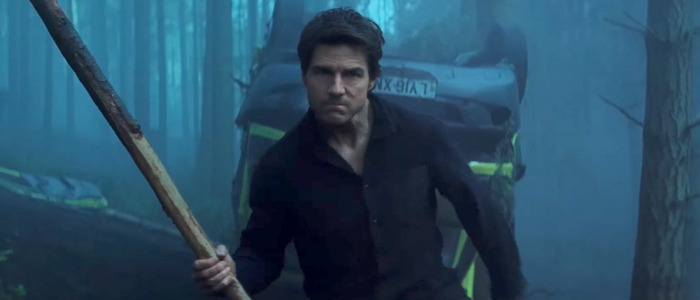 Universal has just released a third full-length trailer for The Mummy, the Tom Cruise vehicle that the studio intends to use as a jumping-off point for its new cinematic universe of classic monsters.
This new look at the film rounds out a few more pieces of information about Cruise's character – including the idea that our protagonist must embrace his inner monster if he ever wants to defeat Sofia Boutella's ancient creature. Come for the classic "Tom Cruise running" shots, stay for the new spin on old mythology. Take a look at the new The Mummy trailer below.
The Mummy Trailer 3
We've known for years that Universal is looking to reshape these iconic creatures in action-adventure movies, but this trailer proves just how far they're leaning in that direction. Despite director Alex Kurtzman's promises that "there will be horror in these movies," it's looking increasingly like the extent of the "horror" might just be an occasional jump scare thrown into an otherwise full-on action film.
I'm hoping this movie is better than it looks, but I can easily see this whole strategy backfiring in a big way: if mainstream audiences think these films look too bland, they'll reject them, and if hardcore Universal Monsters fans know that the horror elements are being given short shrift, they'll also reject them. We'll know soon enough how all of this shakes out, but considering the studio desperately wants to build a cohesive universe (complete with Russell Crowe as its own version of Nick Fury), this whole thing could be heading for a crash more spectacular than any that appears on the big screen in this film.
The Mummy arrives on June 9, 2017.
Tom Cruise headlines a spectacular, all-new cinematic version of the legend that has fascinated cultures all over the world since the dawn of civilization: The Mummy.
Thought safely entombed in a tomb deep beneath the unforgiving desert, an ancient princess (Sofia Boutella of Kingsman: The Secret Service and Star Trek Beyond) whose destiny was unjustly taken from her is awakened in our current day, bringing with her malevolence grown over millennia and terrors that defy human comprehension.
From the sweeping sands of the Middle East through hidden labyrinths under modern-day London, The Mummy brings a surprising intensity and balance of wonder and thrills in an imaginative new take that ushers in a new world of gods and monsters.
Cruise is joined by a cast including Annabelle Wallis (upcoming King Arthur, television's Peaky Blinders), Jake Johnson (Jurassic World), Courtney B. Vance (TV's American Crime Story: The People V. O.J. Simpson) and Oscar® winner Russell Crowe (Gladiator).