This Week In Trailers: Dear Coward On The Moon, Patti Cake$, Long Strange Trip, Rogue Warrior: Robot Fighter, WHITNEY 'Can I Be Me'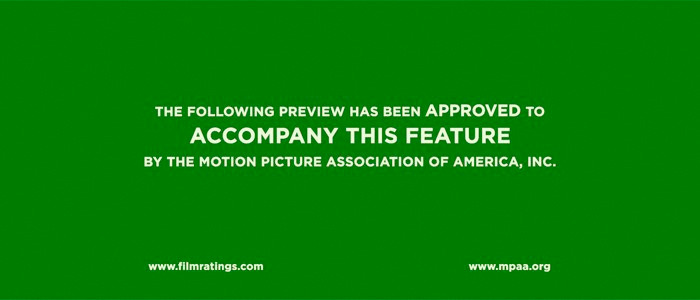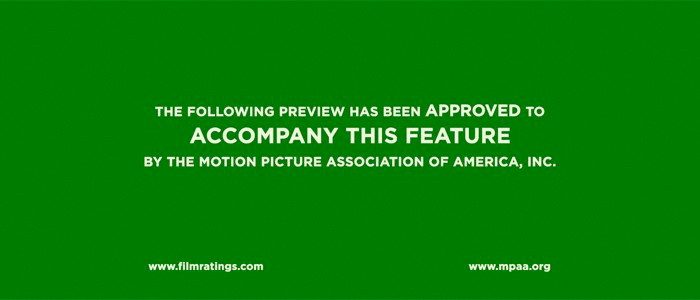 Trailers are an under-appreciated art form insofar that many times they're seen as vehicles for showing footage, explaining films away, or showing their hand about what moviegoers can expect. Foreign, domestic, independent, big budget: What better way to hone your skills as a thoughtful moviegoer than by deconstructing these little pieces of advertising? This week we take a look at a little indie that could, get to know a different kind of white rapper, start spinning like a dervish in the parking lot with other hippie chicks, stand with mouth agape at some schlocky sci-fi, and remember Whitney Houston through the eyes of the director who brought us Kurt & Courtney.Patti Cake$ Trailer
Fuuuuuuuuuuuu....
Man, I love when I get goosebumps when I watch a sizzling trailer like this. Director Geremy Jasper needs to give alms to whatever and whoever put this together because it is tight. Not only do I get where things are going but the flow from one moment to the next is next to fluid. I was inspired, thrilled, excited, and consuming those pull-quotes like affirmations to what I'm feeling as this thing spooled to the end. I don't know when it's dropping or where it's going but I'm in. Completely.
Dear Coward on the Moon Trailer
I just had to share.
I don't know how I stumbled upon director Carol Brandt's film but I'm glad I did. The usual polish and high production value of many trailers just doesn't compare to the earnest vibes that are pouring from every scene we see here. I'm just so enamored by the level of care that was put into making this very tiny movie a lot bigger than it is. The sense of weight and space are fully represented by the moments that are allowed to breathe and stretch out before us. The minimalist music choice in the background is a nice compliment to the ever so soft narration that punctuates our ears every few seconds. I do not know which way the story will go but it matters little when you have a trailer that might as well be a beautiful portrait of how independent movies, the true independent movies, can still move and stir your soul.
Long Strange Trip Trailer
Never listened to one song.
So I think we all someone who is REALLY into The Grateful Dead. My only connection to the band is that I saw Pearl Jam at Soldier Field on July 11th, 1995. The Dead let PJ use their stage and Jerry Garcia would be dead within the month. Director Amir Bar-Lev has a lot of ground to cover, hopefully he'll be able to answer whether the band is really any good versus good under the right circumstances, but this is a fascinating subculture that, from a sociological point of view, I'm kind of interested in dissecting. I don't think there are any shattering insights that will bend space and time but this is certainly a documentary that many will appreciate.
WHITNEY 'Can I Be Me' Trailer
Crack is whack.
Director Nick Broomfield doesn't seem to be doing anything more or less than what he did with Kurt & Courtney. It's not a knock, it's just saying that what we have here seems to be your run of the mill bio-pic that is going to end real tragically. I'm intrigued enough, though, by what's here because of how much attention Houston manage to attract in the decades that she was a part of the cultural zeitgeist. The trailer is solid, too, so it has that going for it.
Rogue Warrior Trailer
I just kind of love that this exists out there.
Director Neil Johnson should be given all the kudos for making something that my 13 year-old self would have rented as a VHS way back in the day.
Nota bene: If you have any suggestions of trailers to possibly be included in this column, even have a trailer of your own to pitch, please let me know by sending me a note at Christopher_Stipp@yahoo.com or look me up via Twitter at @Stipp
In case you missed them, here are the other trailers we covered at /Film this week:
Home Again Trailer – Not sure what's happening here
War for the Planet of the Apes Trailer - I'm getting even more interested in what it's selling
GLOW Trailer - I'm pretty stoked to see the rest
Wonder Woman International Trailer -Can. Not. Wait
The Orville Trailer – Not my thing
Girls Trip Trailer – It'll make millions
The Emoji Movie Trailer – I'll link to it but I'm not watching this trailer
Battle of the Sexes Trailer – Could be mildly entertaining
Logan Noir Trailer – Seriously, and I know this a stupid observation, but how is this different than just putting a black and white filter on the colored version? Sorry, I'm just dumb
The Wedding Party Trailer – I dunno if I would be dialed into this narrative for 90+ minutes
47 Meters Down Trailer – It knows what it is and embraces it
Transformers: The Last Knight Trailer – Doesn't matter what I say
Good Time Trailer – Whaaa? I'm actually kind of into this
The Alienist Trailer -Go on...
The Mummy Trailer – Eh, could be good for a goof
The House Red Band Trailer – I'm pulling for it to be everything it's promising
Okja Trailer – Whoa
The Glass Castle – YES
Tour de Pharmacy – Hard pass