Shawn Levy To Direct Amblin Entertainment's 'The Fall'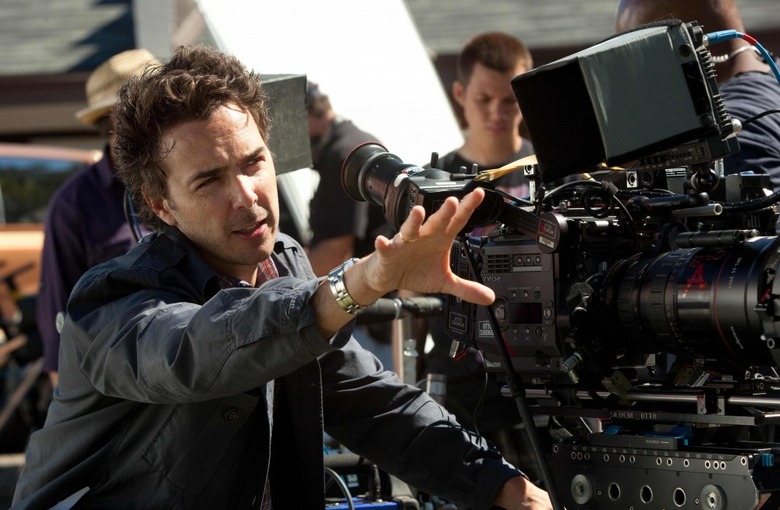 Director Shawn Levy is once again making another film with Amblin Entertainment. The last time the filmmaker and Steven Spielberg's production company teamed up, they produced what's easily Levy's most entertaining film: Real Steel. Their next collaboration is an alien invasion called The Fall.
Below, learn more about the Shawn Levy Amblin project.
Amblin locked up Pete Bridges' script last summer. The script sold not long after Bridges' underwater survival tale Resurface cracked the "Black List," a list of well-liked and unproduced scripts in Hollywood. The screenwriter's take on an alien invasion is set in real time and in Atlanta, where a newly divorced couple must get out of downtown and back to their kids in the burbs. With the alien invasion and all going on, they must travel and survive on foot.
According to Deadline, "secrets and details of a marriage gone bad are unearthed along the way." An alien movie tapping into some marital and family issues sounds like a project right at home with Amblin Entertainment. After Real Steel and producing and directing episodes of Stranger Things, it's clear Levy knows how to properly go Amblin-esque. He's hardly an ironic director, and there's little place for irony in Amblin films. In addition to directing and producing The Fall, Levy will rewrite the script.
The Fall isn't the only alien movie the director has made. His production company, 21 Laps, were behind last year's Arrival. In the three years since Night at the Museum: Secret of the Tomb came out, Levy took a step back from directing after making a total of 11 movies in 13 years, which is both baffling and impressive. After directing project after project, he turned his attention towards producing, which led to Arrival and Stranger Things. His company also produced Why Him?, Table 19, and Fist Fight. Now, they have The Fall to develop.
Levy directed two more episodes of Stranger Things for season 2, but we don't know what feature film he'll make next, although Uncharted is a possibility. Levy signed up to direct the long-gestating video game adaptation, which Joe Carnahan (Narc) wrote, last year. The project was once dated to come out next month, but Sony has yet to announce a new release date. Carnahan has described the Uncharted movie as having "four of the biggest, f***in' craziest action sequences," which hopefully we'll see Levy bring to life first instead of the Starman remake.