'Good Time' Trailer: Robert Pattinson Goes On A Twisted Odyssey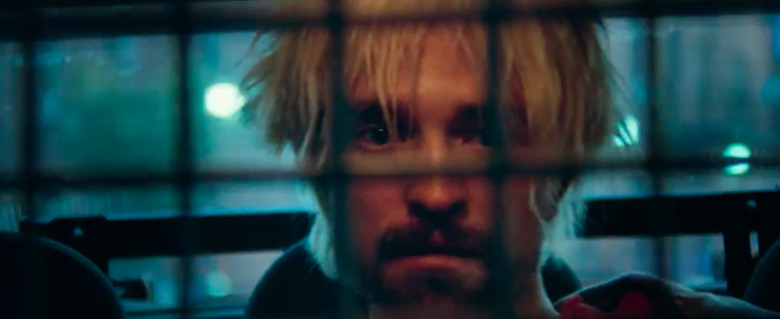 Over the last five years, Robert Pattinson has been doing some great projects. From his work with filmmakers like David Cronenberg, David Michôd (The Rover), and Anton Corbijn (Life) to his most his recent film, The Lost City City of Z, Pattinson has been delivering quality performances in some high-quality movies. He has continued to show more and more range lately. Hopefully, we'll say the same of his work in Josh and Benny Safdie's Good Time, which debuts this month at the Cannes Film Festival.
Below, watch the Good Time trailer.
Josh and Benny Safdie are the directors behind the acclaimed 2015 drama, Heaven Knows What. Like that film and Daddy Longlegs, their new feature is set in New York. Taking place over the course of a day, the crime drama has Constantine Nikas (Pattinson) trying to find a way to get his brother out of jail. The film co-stars Jennifer Jason Leigh and Barkhad Abdi.
Here's the Good Time trailer, which seems like the kind of preview that shows us exactly what the movie is:
There's a ferocious energy to parts of the trailer that fits right alongside the air of desperation. Good Time looks like both an intimate brother drama and an up close and personal portrayal of New York City. It feels like the right (epic) setting for Constantine's "twisted odyssey." Expect reviews soon for Good Time, which also has this stellar poster: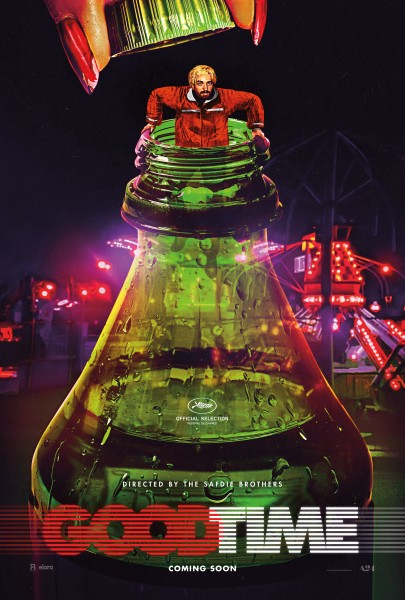 Here's the official synopsis:
Following the mind-bending HEAVEN KNOWS WHAT, celebrated filmmakers Josh and Benny Safdie return to the mean streets of New York City with GOOD TIME, a hypnotic crime thriller that explores with bracing immediacy the tragic sway of family and fate.
After a botched bank robbery lands his younger brother in prison, Constantine Nikas (Robert Pattinson) embarks on a twisted odyssey through the city's underworld in an increasingly desperate—and dangerous—attempt to get his brother out of jail. Over the course of one adrenalized night, Constantine finds himself on a mad descent into violence and mayhem as he races against the clock to save his brother and himself, knowing their lives hang in the balance.
Anchored by a career-defining performance from Robert Pattinson, GOOD TIME is a psychotic symphony of propulsive intensity crafted by two of the most exciting young directors working today. Josh and Benny Safdie's transcendent vision is an intoxicating portrait of desperation and destruction that will not be soon forgotten.
Good Time opens in theaters August 11, 2017.