'The Gifted' Trailer: Bryan Singer Expands The X-Men Universe To Fox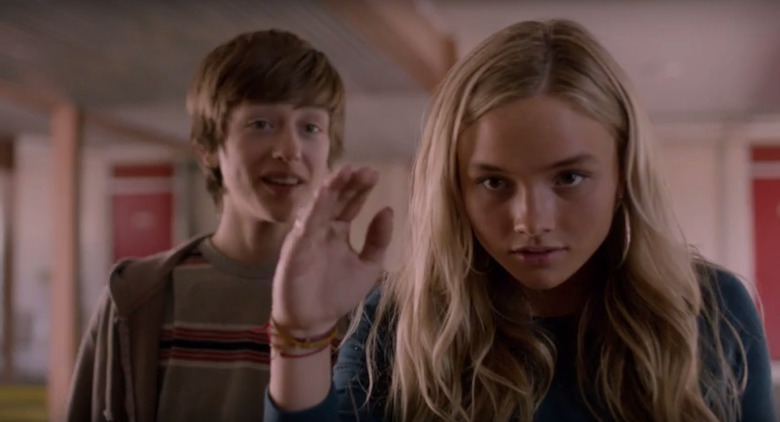 As the X-Men movie franchise becomes more bombastic and unwieldy, Bryan Singer turns to the ordinary mutant's story — well, as ordinary as you can get with a story's premise being "kids get life-endangering powers" — with a new TV series on Fox. The Gifted indeed looks like a Singer take on Heroes: a buttoned-up family man, misunderstood teens, and an underground cabal of powered people. I wouldn't be surprised if the main blonde teen girl (Natalie Alyn Lind's Lauren Strucker) turned out to be a cheerleader.
The new trailer for The Gifted lays out all these things, but is it actually an intriguing show? That remains to be seen. But Amy Acker is in it, so they have that going for them at least.
After last week's brief teaser for The Gifted, we've been — I'm going to say it — gifted with a full-length official trailer for the Fox/Marvel series helmed by Singer and created by Burn Notice's Matt Nix.
The story follows the Strucker family led by Stephen Moyer and Acker, whose two teen kids manifest mutant powers. After the sensitive, loner boy (Percy Hynes White) of the family gets bullied and unleashes some Carrie-style telepathic powers on his school, the parents take their kids into hiding, joining an underground network of persecuted mutants.
Here's the official synopsis for The Gifted:
Action-adventure family drama THE GIFTED, from Marvel, tells the story of a suburban couple [Stephen Moyer and Amy Acker] whose ordinary lives are rocked by the sudden discovery that their children [Natalie Alyn Lind and Percy Hynes White] possess mutant powers. Forced to go on the run from a hostile government, the family joins up with an underground network of mutants and must fight to survive.
The "ordinary" Strucker family are supposedly original characters, though their last name is curiously similar to an infamous Marvel villain, Baron Wolfgang von Strucker — one of the original leaders of HYDRA. For now though, they seem fairly harmless, on a mission to protect their kids with the help of established mutants like Blink (Jamie Chung, taking over the role from X-Men: Days of Future Past's Fan Bingbing) and Thunderbird (Blair Redford), as well as Eclipse (Sean Teale), who agrees to help them in exchange for information on Magneto's daughter Polaris (Emma Dumont).
The Gifted will follow other Marvel and X-Men properties like Legion making their way to television, though the planned Hellfire adaptation was dropped. While Legion was a runaway success, aided by Noah Hawley's inspired and bonkers vision, The Gifted is a bit more by-the-numbers, airing on a primetime network, spearheaded by X-Men movie director Singer, and clearly connected to the movie universe. "The X-Men, the Brotherhood, we don't even know if they exist anymore," one of the characters utters in the trailer. Whether that connection helps or hinders the series is yet to be seen — as is Singer's involvement, whose X-Men films become increasingly nonsensical and...bad.
The Gifted has been picked up for a first season, which will premiere on Fox this fall.