'The Irishman' Will Be Very Different From 'Goodfellas,' Explains Martin Scorsese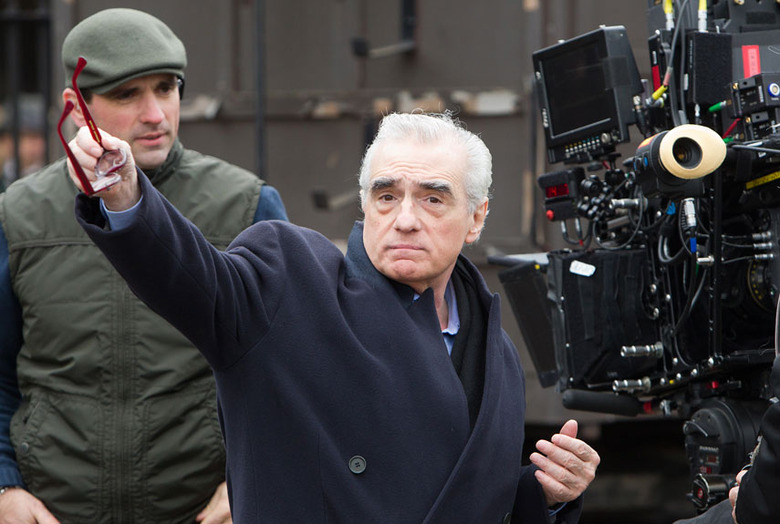 A stylish period thriller about love, betrayal, violence and the Mafia starring Robert de Niro and Joe Pesci: Goodfellas or The Irishman? Scorsese is aware of the similarities between his classic gangster movie and his upcoming Mafia hitman film, which is set to be produced by Netflix.
But just because he's treading familiar and comfortable ground doesn't mean he'll be making the same movie. The director has explained how the two films are completely different.
Scorsese is no stranger to the gangster film, going back to the genre time and again after Mean Streets with films like Casino, Gangs of New York and The Departed — often with a revolving door of recurring cast members like De Niro, Harvey Keitel and Pesci. But his most famed entry to the genre is arguably Goodfellas, the stunning tale of a wannabe gangster who works his way up through the ranks of the mob, only for his paranoia surrounding his depraved actions and fortune to cause his downfall.
Scorsese's last few films like Silence, Wolf of Wall Street and Hugo have been more removed from the mob movie, but with The Irishman, he'll be making a return to the genre that really made his name.
In an interview with U.K. newspaper The Independent, Scorsese chatted about The Irishman, describing it as a story about "love, betrayal, remorse and the sadness and tragedy, ultimately, of a life led that way," and what makes a person "become a professional killer."
When asked how that film is different from Goodfellas, which explores similar themes and sees Ray Liotta's Henry Hill go through a similar journey, Scorsese insisted that the two films are very diffrent.
"I think this is different, I think it is. I admit that there are – you know, Goodfellas and Casino have a certain style that I created for them – it's on the page in the script actually.  Putting Goodfellas together was almost like an afterthought, at times I was kind of rushing, I felt I'd already done it because I'd played it all out in terms of the camera moves and the editing and that sort of thing. The style of the picture, the cuts, the freeze-frames, all of this was planned way in advance, but here it's a little different.
"The people are also older in The Irishman, it's certainly more about looking back, a retrospective so to speak of a man's life and the choices that he's had to make."
While The Irishman does feature Scorsese gangster stalwarts like De Niro, Keitel and Pesci, it will also be the first film that Scorsese and Al Pacino will work on together. The two of them have been trying to make a film together since the '70s, and honestly, it's better late than never. And with the film's use of de-aging technology to let De Niro, Pacino, and Pesci play their characters through a 40-year span, it may make up for us never getting a Pacino-Scorsese gangster movie until now.
The Irishman is about Frank "The Irishman" Sheeran (De Niro) a mob hitman who killed 25 people and claimed to have murdered Jimmy Hoffa. "I Heard You Paint Houses" were the first words Hoffa said to Sheeran.
The Irishman has gone through a bit of a troubled journey on its way to the silver screen. Paramount was originally involved in the project, which De Niro told Scorsese about over a decade ago. But the film, which will cost around $125 million, was dropped by Paramount. STX Entertainment attempted to make a $50 million deal for international rights before it was picked up by Netflix. Finally, it seems like the issues are resolved, and The Irishman will begin shooting this summer with a planned 2019 release date. Hopefully, Netflix will buck their usual trend and put it in as many theaters as possible. Can you imagine a Scorsese movie not getting a full and proper theatrical release?