'Wonder Woman' Box Office Tracking: How Much Will The Movie Make Opening Weekend?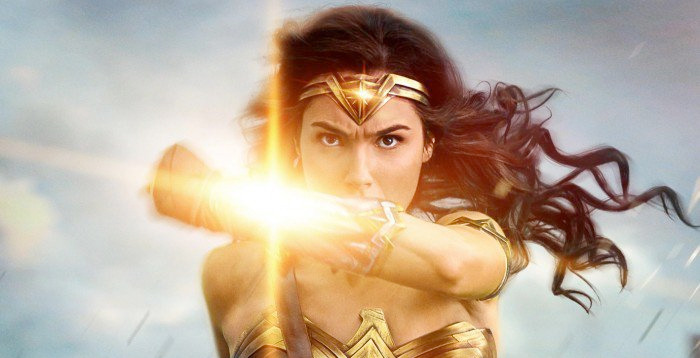 Wonder Woman is one of the biggest question marks of this Summer. In this year's Summer Movie Wager, some people had it in the middle of the top 10, while others merely included it as a dark horse. It's the fourth film in Warner Bros' DC Extended Universe, which began with Man of Steel, and typically those movies have made around $300-$330 million. But DC fans have already been complaining about the lack of marketing for the company's first female-driven superhero franchise – even Suicide Squad seemed to be marketed more.
But the initial box office tracking has now been revealed. What does it tell us about the Wonder Woman box office prospects? Find out below.
The early box office tracking suggests that Wonder Woman will make an estimated $65 million-plus on its opening weekend domestically. The $65 million projection is in line with other first films from superhero franchises, like 2011's Captain America: The First Avenger ($65 million), Thor ($65.7 million) or Ant-Man ($57.2 million), but far below Doctor Strange's $85 million opening.
A non-WB analyst tells Deadline that the film "looks strong across all quads, male and female, and is off to a very solid start four weeks away from its June 2 release date." That site notes that these opening number projections could climb higher or decline and that the anticipation of the film could jump to a $75 million opening by next week. The Hollywood Reporter notes that the movie is tracking strongest among males who are 25 and older, followed by females 25 and older, which is good news for WB.
On the other hand, The Wrap is reporting that some tracking suggests Wonder Woman could make as much as $105 million in its opening weekend. Seems like different tracking reports are revealing vastly different information.
But either way, this is far lower than the $166 million opening for last year's Batman v Superman: Dawn of Justice or the $133 million opening for Suicide Squad. Both of those films suffered due to bad reactions and reviews, leading to a steep second-weekend drop. It is possible that Wonder Woman may have a better reception and have longer legs at the box office.
A $75 million opening for a film of this size typically means a $185-$225 million domestic total. Wonder Woman has an estimated $120 million budget before prints and advertising, which means the film needs to make about triple that amount worldwide to be considered a success.