TV Bits: 'American Horror Story' Season 7 Tease, 'Preacher' Posters, BBC's 'War Of The Worlds', & More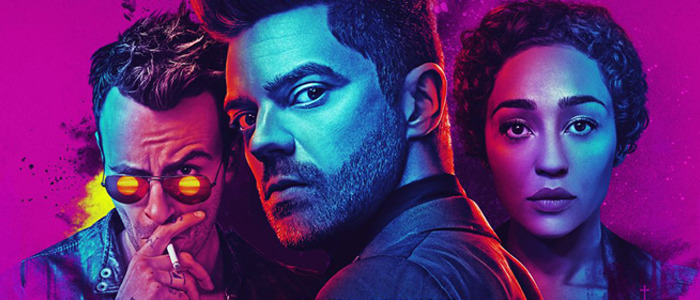 In this edition of TV Bits:
Ryan Murphy's terrifying tease of American Horror Story season 7
Bold new Preacher posters point to a different direction for season 2
A slew of new shows are on the way from the BBC
The CW cancels Frequency and No Tomorrow
Benicio Del Toro and Patricia Arquette are joining Ben Stiller's Showtime series
and more!
AMC has unveiled some new posters for the upcoming second season of Preacher, which finally moves past the prequel storytelling in season one and enters territory fans of the comics are familiar with. I nearly gave up on season one, but now that the show has settled into a groove, I have a good feeling about season 2. Executive producer Seth Rogen told Variety:
"There's much less pressure now knowing that we are getting into stuff that's A: is just more exciting for us to be executing, and B: if you're a fan of the comics it's more of the stuff you've been waiting to see."
American Horror Story Season 7 tease.
A post shared by Ryan Murphy (@mrrpmurphy) on May 5, 2017 at 7:28am PDT
American Horror Story creator Ryan Murphy shared this absolutely horrifying image of a twisted GOP elephant on Instagram as a tease for what we can expect in season 7. He previously stated that we won't be seeing Trump and Clinton as actual characters on the show, but it's definitely centered around the 2016 presidential election. Good luck getting to sleep tonight with that concept art haunting your thoughts.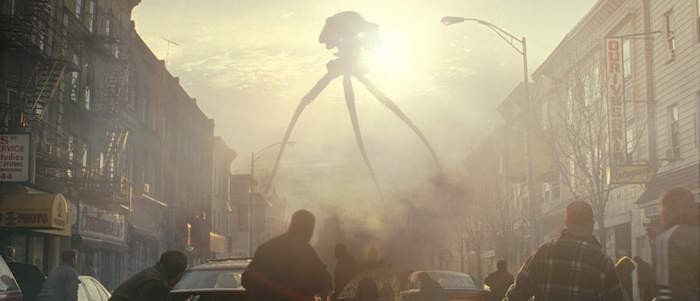 Variety has relayed a ton of info about new shows being produced by the BBC. The highest-profile are:
An adaptation of H.G. Wells' The War of the Worlds, by Peter Harness (Doctor Who, Jonathan Strange & Mr. Norrell)
An adaptation of Louisa May Alcott's Little Women, by Heidi Thomas (Call the Midwife)
A Very English Scandal, by Stephen Frears (High Fidelity, The Queen)
An adaptation of Black Narcissus, by Amanda Coe (Shameless, Apple Tree Yard)
Informer, a six-part thriller by Sam Mendes (Skyfall)
An eight-part crime drama called Giri/Haji (which translates to Duty/Shame), from Humans creator Joe Barton, which is described as "sort of Lost in Translation in reverse." This show will be available on Netflix outside the UK once it's complete.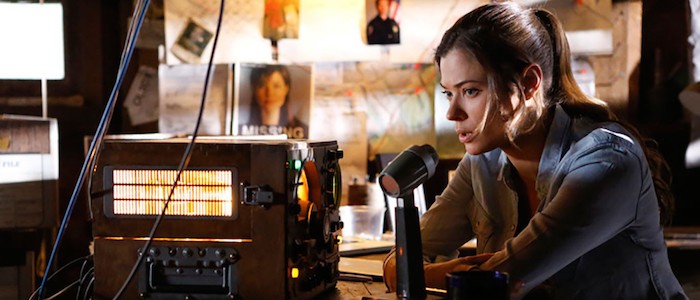 THR reports that The CW has cancelled both Frequency and No Tomorrow, insuring that they won't receive a second season at the network. It's always possible that another channel or streaming service swoops in to resurrect these shows, but considering they weren't exactly tearing up the ratings, that seems very unlikely at this stage.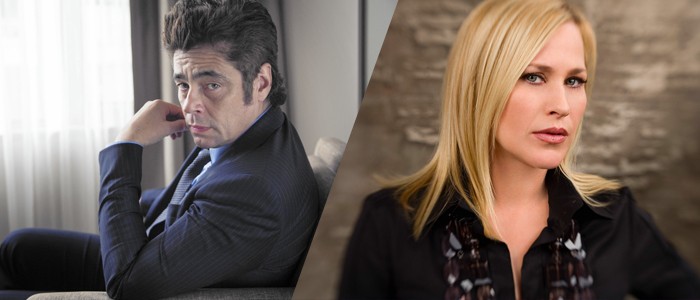 Here's a show with some pedigree for you: Oscar winners Benicio Del Toro (Traffic) and Patricia Arquette (Boyhood) are close to signing on to play leads on Ben Stiller's Clinton Correctional, a Showtime limited series that's based on a true story. Remember in 2015 when two guys broke out of prison in New York thanks to the inside help of a female employee? Del Toro will play one of the prisoners who breaks out, while the other is yet to be cast. Arquette will play the one who helps facilitate the escape; her character is "sexually entangled" with both men, and this sounds like it could be a great part for her to sink her teeth into.
The deal isn't completely signed yet, but it's looking promising. Mad Men's Brett Johnson wrote the script, while Stiller is an executive producer and will direct all eight episodes.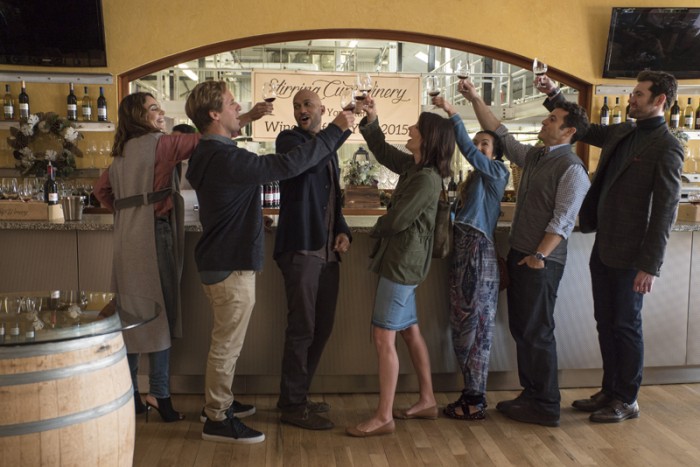 Neighbors director Nicholas Stoller's upcoming Netflix show Friends from College also has a solid cast: Keegan-Michael Key, Cobie Smulders, Nat Faxon, Fred Savage, Annie Parisse, and Jae Suh Park. The streaming site has revealed some new photos from the comedy show, which centers on a group of friends who went to Harvard together but are now pushing 40 and dealing with a whole new set of problems.
"With interwoven and oftentimes complicated relationships with one another, Friends from College is a comedic exploration of old friendships, former romantic entanglements and balancing adult life with nostalgia for the past."