Sequel Bits: Dave Bautista's 'Blade Runner 2049' Hot Take, Guy Ritchie's 'Suicide Squad 2'? & More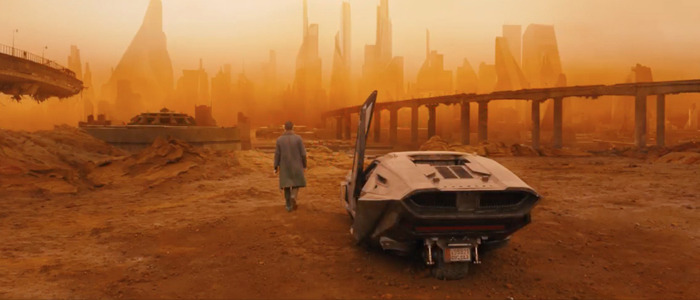 In this edition of Sequel Bits:
An Alien: Covenant VR experience lets you be birthed as a neomorph
Dave Bautista says Blade Runner 2049 will be "better than the first film"
Adam Scott doesn't seem thrilled about the idea of more Big Little Lies
Tom Cruise films a motorcycle chase for Mission: Impossible 6
and more!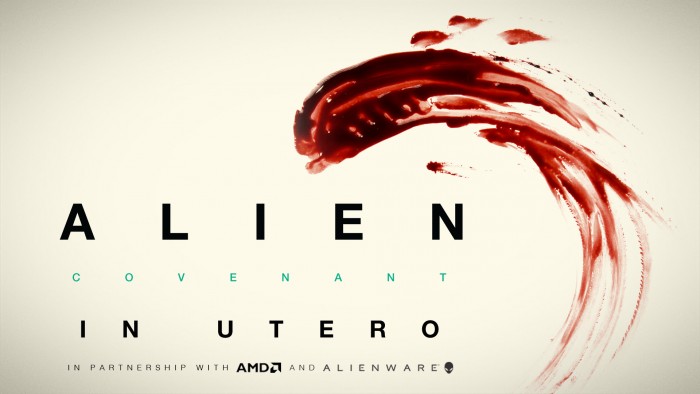 If you've ever wanted to experience what it's like to be born as a terrifying neomorph from Alien: Covenant – and really, who hasn't? – you'll have your chance thanks to a weird new VR experience called Alien: Covenant in Utero. It's a "360-degree virtual reality journey into a living nightmare that offers a terrifyingly close and personal encounter as an alien Neomorph at the time of its birth. Fans will be able to experience the world around them and relive the very first memories of the Neomorph in an immersive environment."
The experience will be touring around to various Regal Cinemas theaters across the country for the next few weeks, so keep your eyes peeled next time you visit your multiplex if that sounds interesting to you.
With Alien: Covenant coming out this month, director Ridley Scott spoke with EW about the future of the Alien franchise. "It's easier to make people smile and laugh. To really scare the living daylights out of somebody is getting almost impossible," he said. Sounds like a potential return to form is in the works for the long-running sci-fi franchise. Covenant definitely has a handful of intense moments, but for some, the scariest aspect of it may be its similarities to Prometheus.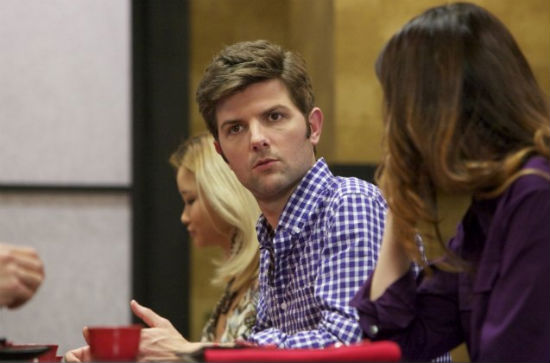 Moving from one Scott to another, Big Little Lies actor Adam Scott essentially told the L.A. Times that he wasn't crazy about the idea of there being a possible sequel to the popular limited event series.
"A lot was left unsaid," Scott notes. "But there's also something great about that being the end as well. It's a terrific ending.... I think it's cool to end on such an ambiguous note."
You can read all about a potential second season right here.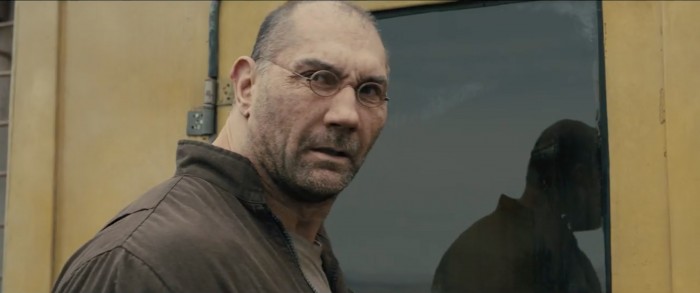 Blade Runner 2049 actor Dave Bautista has a hot take on the movie that might read as borderline blasphemous to those of you who put the original Blade Runner on a pedestal:
"I think it's going to be – and this is hard to say because I know I'm going to get some grief for this – I think it's going to be better than the first film. And I'm saying that because I think the script is better, it's deeper. I think it's a better story, I think it's told in a better way, and I think it just answers a lot of questions. It's going to be great."
I'm not sure if I believe him, but the new trailer proves that either way, we're in for something gorgeous.
I was thinking that "Old Forester Statesman" might be Jeff Bridges' character's name in Kingsman: The Golden Circle, but it turns out it's just the name of a bourbon that's being used as a tie-in product for the movie. I know this is pure advertising, but I'll be damned if it isn't working. Excuse me for a second while I go pour myself a finger or two...
OK, I'm back. This video of megastar Tom Cruise on the set of the still-untitled Mission: Impossible 6 (via Collider) is a perfect encapsulation of what it's like to be on a film set: a ton of standing around and waiting for something to happen, punctuated by a couple of ever-too-brief moments of action. Looks like old Ethan Hunt can still ride a motorcycle with the best of 'em, though.
Want to visit Chris Pratt on the Hawaiian set of Jurassic World 2? The actor reveals the deets of how you can win a charity contest in his Facebook video above.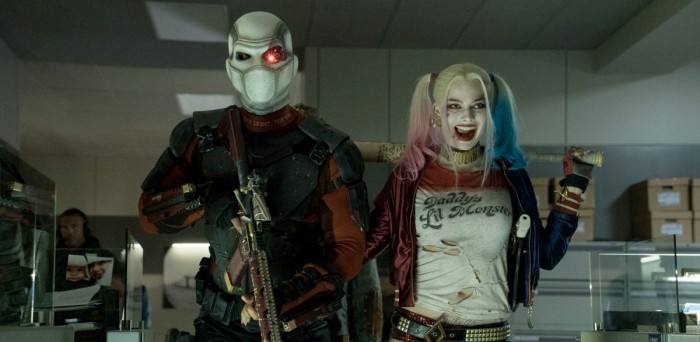 Guy Ritchie has made a career out of making ensemble movies with dirty, morally questionable characters, so it doesn't surprise me in the slightest that he showed interested in directing Suicide Squad 2.
"I quite fancy doing Suicide Squad 2, because I thought I could do a good job with it. I can't do it because I'm doing something else. But I've felt I could really do something with that."
That film seems to be on the back burner at the moment, so maybe he could shift his schedule around and end up taking on directing duties after all. I have to imagine he'd do a better job with it than Mel Gibson.
Actor Michael Gross has revealed that Tremors 6 will get a direct-to-video release on January 30, 2018. Yes, I'm just as surprised as you that they're still making Tremors movies. I figured that they'd given up for sure after that western prequel a few years back.
I've never seen the Disney Channel original movie Descendants, but if this trailer for the sequel is any indication, it's a franchise built around...child pirates? And...multi-colored hair? I'm throwing my hands up on this one, but I'm guessing if you have kids in your life who are the right age for this, you're going to be hearing about it non-stop for a while.
I'm not a big Transformers fan, but this is so cheesy it's actually kinda funny. It's AutoBot leader Optimus Prime (voiced, as always by Peter Cullen) working on his British accent with a vocal coach since the upcoming Transformers: The Last Knight involves King Arthur, Anthony Hopkins, and presumably many other UK-related things.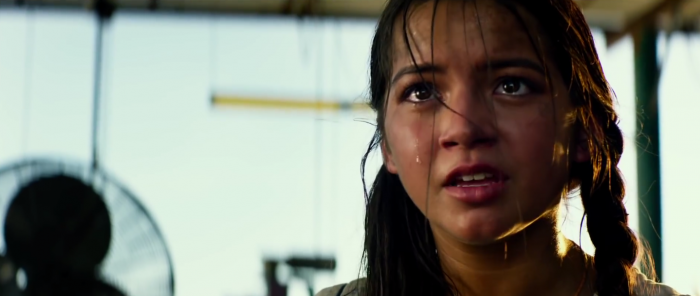 Isabela Moner, the young female star of Transformers: The Last Knight, has revealed details of the audition she had with director Michael Bay.
She and Mr. Bay went to a studio parking lot, where he asked her to pretend a Transformer was looming above as he filmed. He told her, "'I want you to shout things at him, be really mean and challenge him.' So I did what he wanted me to do, and he did as much as he could without actually having to pay me to be there. What was supposed to be a 30-minute meeting turned into a three-hour fun day of just a low-budget 'Transformers.'"
Sounds a little like Bay and his team might have found a creative way around some child labor laws on that one, but it all worked out for the best: Moner had fun, ended up getting cast, and looks like one of the best aspects of the new film, which drops on June 21, 2017.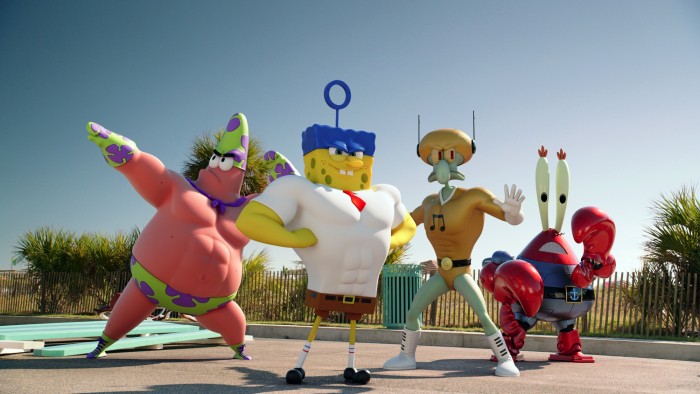 The president of Nickelodeon recently confirmed a third SpongeBob Squarepants movie is in the works, so break out those pineapples and put them under the sea...that's how it goes, right? I'm treading water here, ya'll – I've never seen an episode of this show. Someone throw me a life saver and we'll move on to the next bit.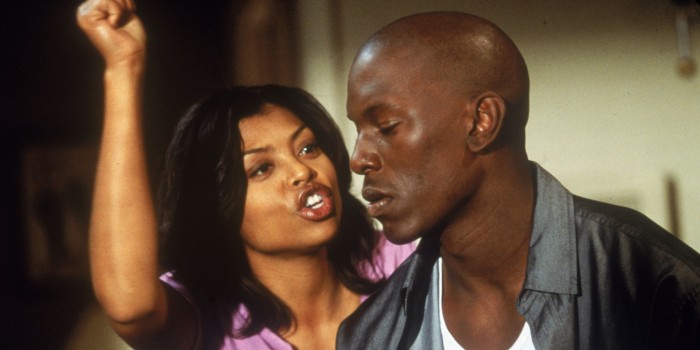 Before he chuckled it up as comic relief in the Fast & Furious movies, Tyrese Gibson starred in Boyz in the Hood director John Singleton's 2001 movie Baby Boy. Sixteen years later, Gibson is promising that a sequel is on the way, titled Baby Boy: Coming of Age. I'm not sure if this is actually a real project right now or if Gibson has learned the art of just conjuring movies into thin air from his F&F co-star Vin Diesel, so stay tuned.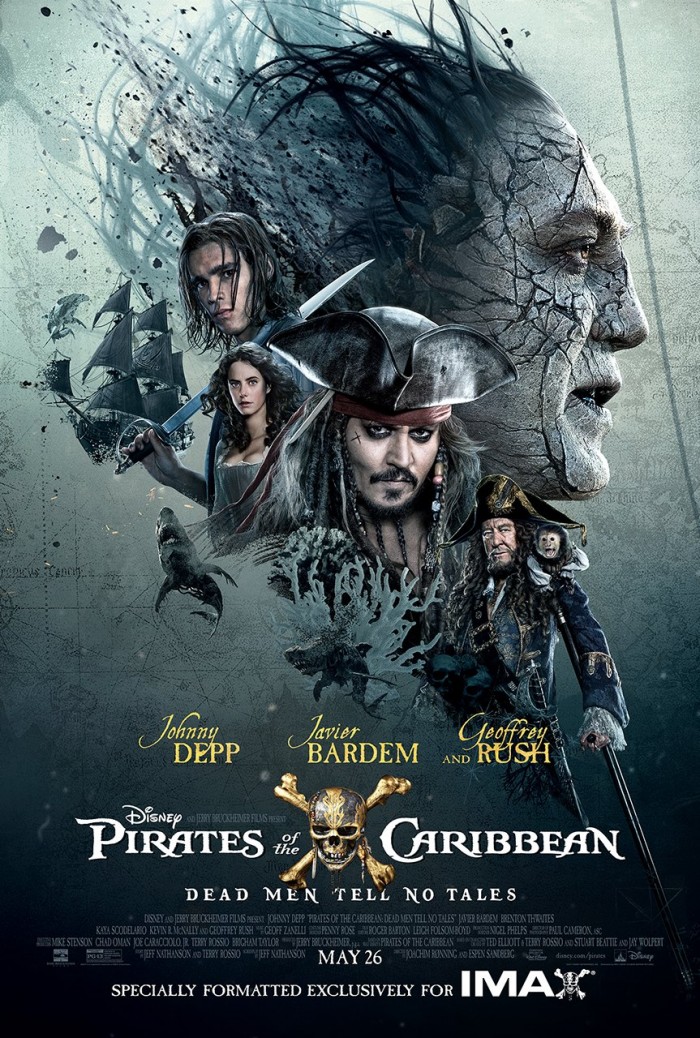 Disney has dropped a new IMAX poster, motion poster, and TV spot for Pirates of the Caribbean: Dead Men Tell No Tales. If you're up for it, you can read my thoughts about Johnny Depp right here.