'Transformers: The Last Knight' Will Hit Theaters 2 Days Earlier; Does This Standee Reveal A Spoiler?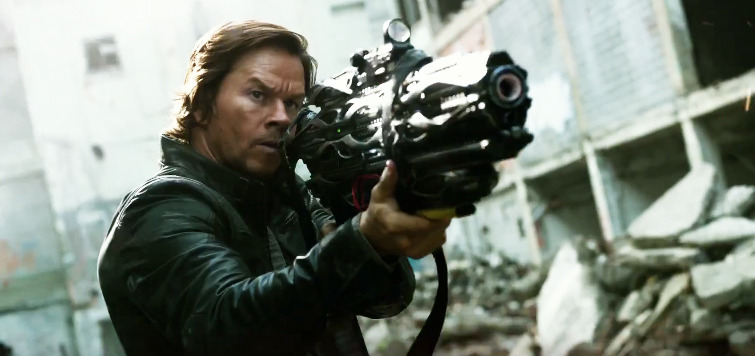 Paramount Pictures is under new management. Former Fox chief Jim Gianopulos is in running things now, and since the studio is currently hurting for franchises, the pressure's on for Michael Bay's Transformers: The Last Knight to perform in a big way. Historically speaking, they shouldn't have any problems: the live-action Transformers movies have made over $3.7 billion worldwide. But hey, adding a couple of extra days for it to rake in some more cash couldn't hurt, right? So now the movie is dropping a couple of days earlier.
In addition, a photo of a new toy standee is making the rounds, and there's a chance it features a pretty large spoiler for the film. Stop reading now if you'd like to go in fresh, but if that last sentence raised your eyebrow, join me below and I'll fill you in.
Let me give credit where it's due: Variety informed us about the new Transformers 5 release date. The Last Knight will now arrive on Wednesday, June 21, 2017.
Now, on to the spoilery stuff.
ScreenRant has a photo from Toys'R'Us promoting the company's Mission to Cybertron merch that's tied to The Last Knight. See if you can spot anything notable about it: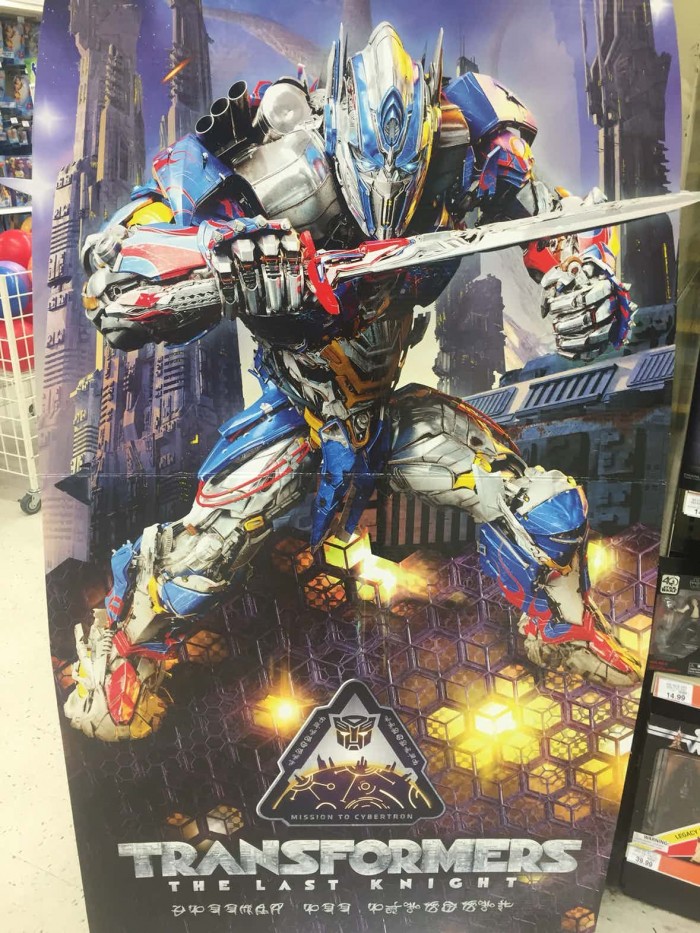 That's the Autobots' top dog, Optimus Prime, and there's a strange amount of yellow mixed in to his normal color palette. But wait a second. Those abs look familiar...Bumblebee? Is that you? What have you done with him, you monster?!
ScreenRant speculates that this toy standee is implying that in the new film, Optimus rebuilds himself using Bumblebee's parts. We do know that the longtime friends go head-to-head (Tire-to-tire? Piston-to-piston?) in an all-out brawl in the movie, but the reason for that fight is still unclear. Maybe Optimus was tired of Bumblebee always flexing and showing off his ripped six pack, so he decided to just murder the guy and take those abs for himself. Everyone knows Optimus has been struggling with self-confidence issues and he's always been overly concerned with his looks. He does look pretty menacing in this new poster: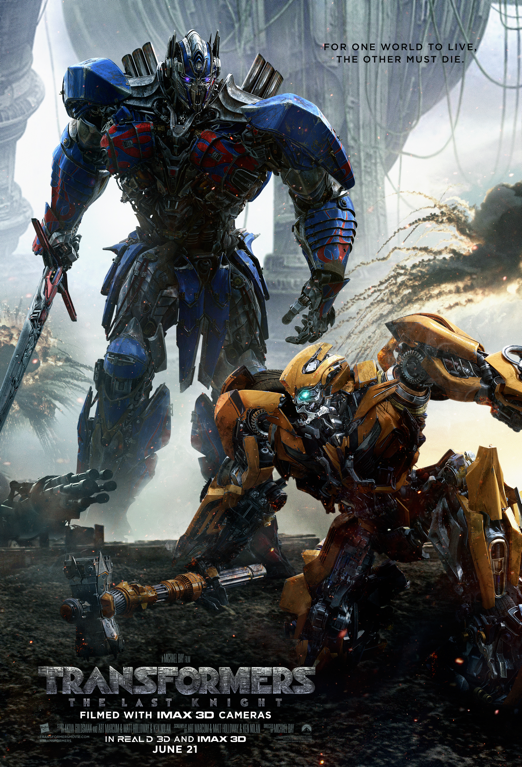 There's a chance that standee contains a spoiler hidden in plain sight, but there's probably an equal chance that it's just a new design of the character so Hasbro can sell some more toys. The toy company will still be churning out action figures long after this film franchise comes to an end, so Optimus rebuilding with Bumblebee parts in the movie seems like a coin flip to me. How about you? And are you psyched about the new Transformers 5 release date? How many of you are still stoked about this franchise after Age of Extinction?
Transformers: The Last Knight shatters the core myths of the Transformers franchise, and redefines what it means to be a hero. Humans and Transformers are at war, Optimus Prime is gone. The key to saving our future lies buried in the secrets of the past, in the hidden history of Transformers on Earth. Saving our world falls upon the shoulders of an unlikely alliance: Cade Yeager (Mark Wahlberg); Bumblebee; an English Lord (Sir Anthony Hopkins); and an Oxford Professor (Laura Haddock).
There comes a moment in everyone's life when we are called upon to make a difference. In Transformers: The Last Knight, the hunted will become heroes. Heroes will become villains. Only one world will survive: theirs, or ours.