'American Gods': Could A Spin-Off Or 'The Sandman' Adaptation Be Next?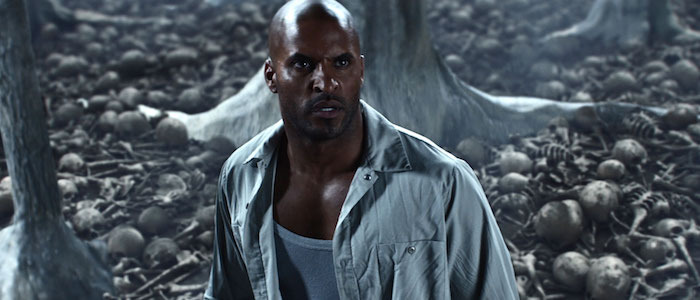 We may receive a commission on purchases made from links.
American Gods only premiered on Starz last night, but it has already been met with critical acclaim and buzz. And showrunners Bryan Fuller and Michael Green are now setting their eyes on adapting another Neil Gaiman book. Or two.
Fuller and Green are mulling a spin-off of American Gods featuring Orlando Jones' African trickster god Anansi, who was the subject of Gaiman's 2005 follow-up, Anansi Boys. While expanding the world of American Gods — in which the old and new gods walk and war among us — is tempting to Fuller and Green, they're also circling an even juicier and surreal world to explore: that of Gaiman's groundbreaking graphic novel The Sandman.
Based on the 2001 novel by Neil Gaiman, American Gods follows ex-con Shadow Moon as he gets embroiled in the world of gods after he gets hired by the mysterious Mr. Wednesday. The show — which we wrote a primer for here — is both a piece of fantastical escapism and an unvarnished history of America's immigrant roots.
Here, gods are living, breathing beings who walk among us, and highway rest stops are liminal spaces through which the gods can communicate or travel. Though we see the world through Shadow's eyes, it's the brilliant gods who steal the show in American Gods — like the goddess of love and Queen of Sheba Bilquis (Yetide Badaki), Easter (Kristen Chenoweth), Vulcan (Corbin Bernsen), Mr. World (Crispin Glover), Technical Boy (Bruce Langley), Media (Gillian Anderson) and Anansi or Mr. Nancy, as he's known in modern context (Jones).
Any of these larger-than-life characters could easily anchor their own spin-off, but Mr. Nancy is notably a spirit of knowledge and tales, giving a television show a wealth of stories that it could tap into.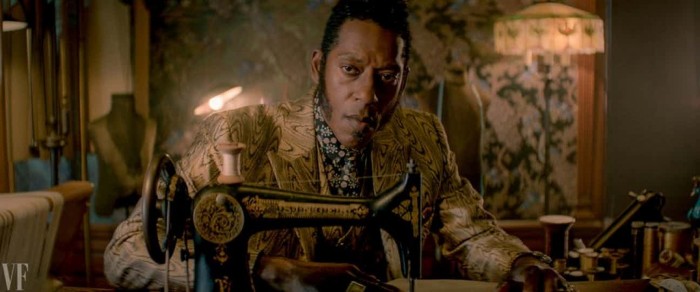 Anansi Boys: A Spin-Off Expanding the World of American Gods
In an interview with ScreenRant, Fuller and Green both expressed in interest in adapting Anansi Boys, though Gaiman said that the American Gods creators don't have the rights to the 2005 book. Instead, it rests with a few production companies in the U.K., who have been attempting to adapt it for the BBC. Fuller didn't lose hope though, saying:
If we ever get the rights to Anansi Boys, that will be the first spinoff of the show because Orlando is so fantastic and deserves his own show. That character is so rich and has such a giant history that if we are so successful that we get to have a spinoff, [Anansi Boys] would probably be our first choice.
Jones, who plays Mr. Nancy, is also down to return to the character for his spin-off, though he acknowledges that his character would mainly take a backseat, as "Mr. Nancy's not really the focus of it, more the impetus to it."
As for who Gaiman wants to adapt Anansi Boys in the battle royale for its rights, he was vague on who he's rooting for, though he seems to be open to Fuller and Green, who have done justice to his seminal American Gods:
What will happen there remains to be seen. I hope they get to make it, if they don't, probably the rights will wander back here, unless someone swoops in and decides to make a movie of it first.
Could We Finally Get a Live-Action Adaptation of The Sandman?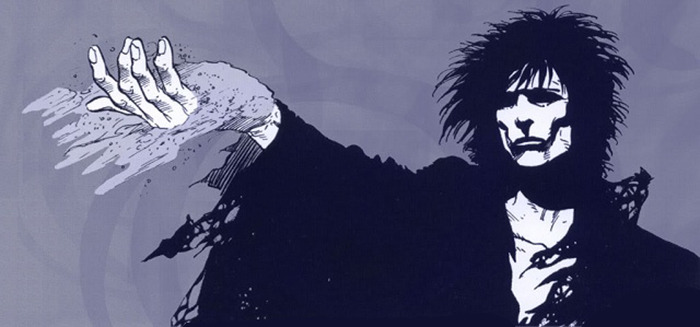 Speaking of seminal Neil Gaiman works, what about that long-gestating adaptation of The Sandman? The project has been bouncing around Hollywood for years, last attached to Joseph Gordon-Levitt before that too fell through.
But now that Fuller and Green have tackled the surreal, weird American Gods — which many, including myself, thought to be virtually unfilmable — perhaps they could take on the creative mammoth that is The Sandman.
The Sandman is considered one of the greatest comic books of all time and Gaiman's magnum opus, ran for 75 issues from 1989-1996 and was followed by a few specials and miniseries, with the most recent published in 2015. The series follows Morpheus, also known as Dream or The Sandman, one of the seven anthropomorphic personifications of concepts like Death or Destiny. The dreamy, hallucintory stories told in Sandman are often unconnected and span across generations, centuries and worlds — making it perhaps the ambitious project any filmmaker could tackle.
In an interview with Yahoo promoting American Gods, Fuller and Green, alongside Gaiman who executive produced American Gods, talked about the possibility of a Sandman adaptation and whether it can be done. Fuller seemed especially enthusiastic, telling the interviewer:
"Those comics are so filled with so much story, and so much humanity and such visual candy — try to stop us if we have half the opportunity."
Later, Fuller took to Twitter later to confirm that, yes, he is serious about adapting Sandman.
YES, WE DO. WE REALLY DO. https://t.co/lhH6u0tIhc

— Bryan Fuller (@BryanFuller) April 28, 2017
Gaiman, of course, had to be "Mr. Rights," saying it wouldn't be his call but DC Comics', who own the rights to the Sandman graphic novels, but he thinks Fuller and Green's work on American Gods could convince DC:
"I'm hoping that the success of American Gods will show Time Warner that maybe something as huge and shapeless and strange as Sandman would be best suited to television, with the likes of the dangerous maniacs sitting next to me making it."
Do you think that Fuller and Green could pull of a Sandman adaptation? Or do you want to see them tackle Anansi Boys?