Sequel Bits: 'Fantastic Beasts And Where To Find Them 2,' 'Kingsman: The Red Diamond,' And 'Austin Powers 4'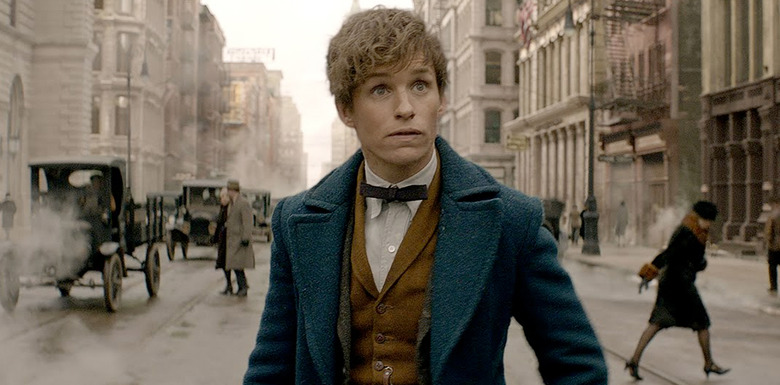 In today's edition of sequel bits:
J.K. Rowling teases Newt Scamander's Patronus spell.
Mike Myers comments on Austin Powers 4.
Mark Millar reveals a new "Kingsman" comic.
Dave Bautista talks Bond 25
What's Emma Watson's idea for a Beauty and the Beast sequel?
All that and more.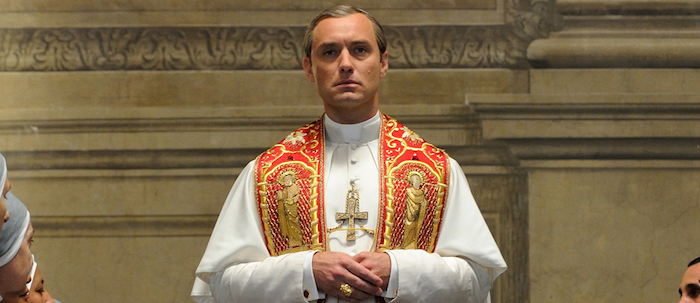 Only two weeks ago we all learned Jude Law is going to play young Professor Dumbledore in Fantastic Beasts and Where to Find Them 2. He'll face off against Gellert Grindelwald in the sequel, played by Johnny Depp, unfortunately not Colin Farrell. Law has the honor following in the footsteps of Michael Gambon and the late Richard Harris with the role.
J.K. Rowling's character is beloved all over the world by more fans than we would care to count. For that reason, Law acknowledges there's a little fear in playing the grand wizard, but he's more excited than anything else about taking on the role as he told BBC:
Excited. Only excited, by the whole prospect. Yeah, Curious, excited. Actually you know that's a good point. I think all good jobs have an element of fear, because you want to do well by it. [...] You want to please people and you want to please yourself.
Rowling is currently revising the sequel's script. A fan asked her which "animal is Newt's Patronus" in the sequel, but Rowling replied it's a "big spoiler" on Twitter. The Patronus spell is incredibly tough, one Harry Potter mastered in Harry Potter and the Prisoner of Azkaban to combat the Dementors who guard the titular wizard prison.
What animal form the Patronus spell takes depends entirely on the wizard. Harry Potter's animal was a stag, while we'll have to wait until November 16, 2018, to see which animal is Newt Scamander's (Eddie Redmayne) Patronus. Probably a sweet and innocent one, perhaps strong in nature.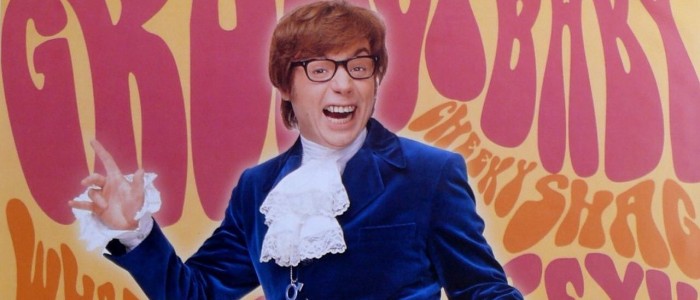 For years and years, we've heard "we'd love to do it" in regards to Austin Powers 4. It all comes down to whether Mike Myers feels it's the right decision, though. While discussing the 20th anniversary of Austin Powers: International Man of Mister with The Hollywood Reporter, he said he'd love to do another movie about the character influenced by his father, who introduced Myers to the world of comedy and passed away in 1991:
I would love to do another, but you just have to see. I was devastated by my father's death. But to have that turn into something that makes people happy is unbelievably satisfying. It's that kind of stuff you never get used to or get tired of.
As for director Jay Roach, he maintains his position on another Austin Powers sequel, which is he only wants to do it if it can live up to its potential:
We have talked about [making a fourth movie] for 15 years. We have also always said we don't want to do it unless we came up with something that lived up to the concepts in our mind.Until Mike feels like he has a concept that earns a fourth, it won't happen. But if it did, we have all agreed that we would be delighted to get back into it.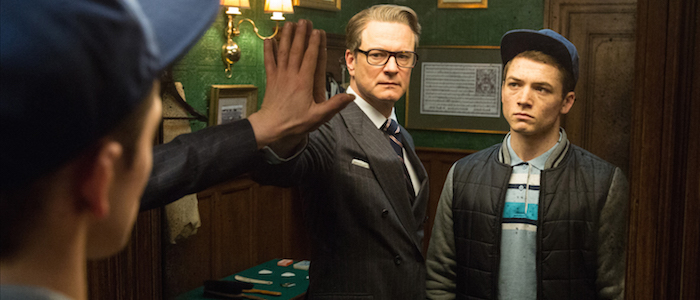 Only five more months to go until Kingsman: The Golden Circle hits theaters. We recently saw a trailer for the sequel, but it's not only Kingsman sequel happening. Comic book writer Mark Millar posted on Twitter a new Kingsman comic book is on the way, titled Kingsman: The Red Diamond.
This would probably be a good time to mention that a new Kingsman comic starts in September too. Kingsman: The Red Diamond. More later

— Millarworld (@mrmarkmillar) April 25, 2017
The comic is significantly less poppy and playful than Matthew Vaughn's film, but like the movie, it sets up a world of espionage we wouldn't mind revisiting.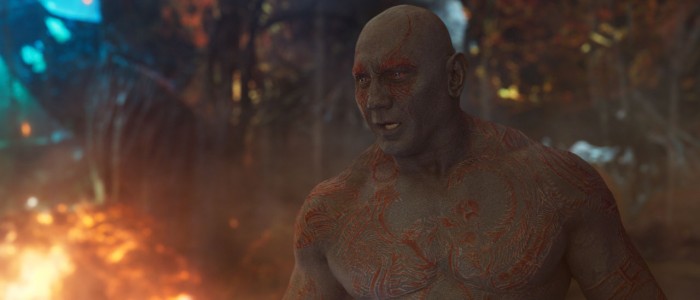 One spy sequel we know next to nothing about is the next Bond film, which may or may not star Daniel Craig. One actor who's definitely up for returning? Dave Bautista, who's even funnier and more lovable in Guardians of the Galaxy Vol. 2 - a heartfelt, soulful, and vibrant sequel with a third act problem.
Bautista told Metro he's keeping his fingers crossed about playing Mr. Hinx – the seemingly indestructible henchman – in Bond 25:
Yeah! Believe me we're talking about it a lot. We're waiting at home with our fingers crossed...we're waiting for the news to see if Daniel will sign up for Bond 25, because then there's a chance that Hinx will come back...I'm reading the rumours just like everyone else.
The last time we saw Blofeld's henchman, he was departing from a speeding train, but in the world of James Bond, a fall like that might not be enough to put an end to a villain as massive as Mr. Hinx.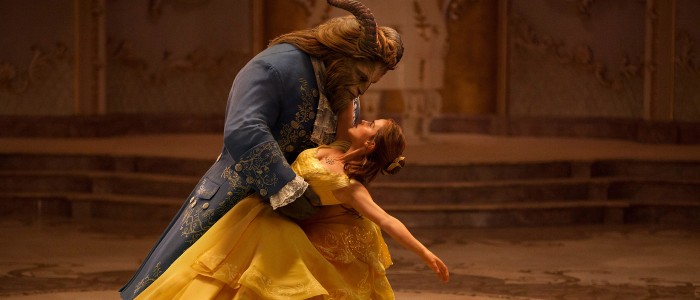 After over a month in theaters, Disney's Beauty and the Beast reimagining has made over $1.1 billion at the box-office. That's more money than Alice in Wonderland and The Jungle Book pulled in, making it the studio's biggest live-action remake to date.
The story of Beauty and the Beast is a timeless one, with an unforgettable beginning and end, but could the story continue with Emma Watson as Belle? Sounds unlikely, but while promoting The Circle, Watson told Access Hollywood she "would love to do a sequel." She does have an idea for what Belle would be doing after Beauty and the Beast, too:
I always thought that Belle would become a teacher and she would run the library in the castle and open it up to the village. This was where I was going.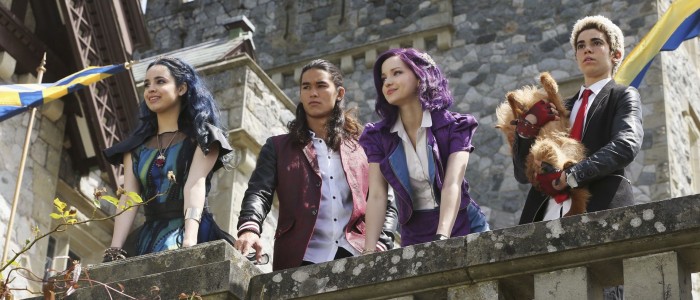 Keeping things in the Disney wheelhouse for just one more minute, the Descendants 2 will debut on July 21. The sequel to the hit Disney Channel film will air across five networks that night: Disney Channel, ABC, Disney XD, Freeform and Lifetime. The first Disney movie was the fifth most-watch TV movie in cable history. I wouldn't have expected that either from the ads, but apparently kids tuned in to watch their favorite Disney villains' kids go to school. A total of 12.2 million viewers watched the first Descendants.