Patty Jenkins Already Looking At 'Wonder Woman 2': What Should It Be About?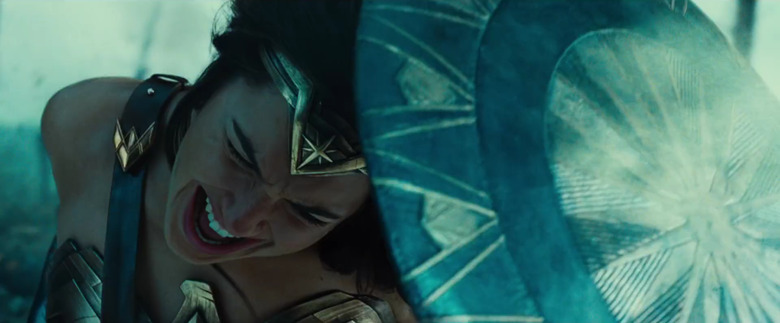 Wonder Woman hasn't hit theaters yet (though you wouldn't know from the lack of marketing for the first solo female superhero movie of the modern age), but director Patty Jenkins already has an idea for a sequel.
There's no guarantee for Wonder Woman 2 as of yet, since Warner Bros. has not confirmed a sequel, but that hasn't stopped Jenkins from championing another solo film for the iconic female superhero and member of the Justice League.
In an interview with the Toronto Sun, Jenkins says she was happy to share Diana's rarely-seen origin story on the big screen, as it was a "treasure trove of potential."
"I love origin superhero stories and I love the simplicity you can have with that journey," Jenkins said.
Although Wonder Woman is a staple of superhero lore and a beloved member of the superhero team, the Justice League, her origin story on Themyscira is not widely known beyond hardcore comic book fans. Even her popular television show, Wonder Woman, which ran for four seasons from 1975 to 1979 and starred Linda Carter — who became synonymous with the image many had for Wonder Woman — focused on Diana's life after she has entered human society, masquerading as bespectacled Petty Officer Diana Prince when she wasn't saving the world as Wonder Woman.
Now that Jenkins has been able to tell that little-known origin story for the big screen, she is ready for Wonder Woman to come to America.
She told the Toronto Sun:
"I'm excited for her to come to America and become the Wonder Woman we are all familiar with from having grown up around her as an American superhero. I'd like to bring her a little farther along into the future and have a fun, exciting storyline that is its own thing. Wonder Woman 1 is so much about her becoming the person she is. I can't wait to spring forward with who she is and have another great standalone superhero film."
There's a wealth of stories that can be told of Wonder Woman in America, and they don't necessarily have to be in modern day. As a nearly ageless being descended from the gods, she's been interacting with human society since at least World War I — when Wonder Woman takes place — and the sequels could deal with her various attempts to save humanity throughout history. I wouldn't mind if each Wonder Woman sequel was some kind of period piece — they could even do an homage to the '70s series with Lynda Carter, seeing as '70s-set movies are all the rage right now — leading up to her appearance in last year's Batman v. Superman.
Since we know that Ares, the god of war, ends up being the Big Bad in Wonder Woman, I'd love to see a strong female villain in future sequels. Perhaps a clash with Circe, the enchantress who likes to turn men into animals? Or Cheetah, one of Wonder Woman's mortal enemies whose form is part cheetah? Both of them appear as normal humans at one point, and could feasibly run into Diana if she were to come to America.
Personally, I'm banking on them bringing in the talking tiger sidekick.
What do you think should be the plot for Wonder Woman 2?
Wonder Woman hits theaters June 2.