Rian Johnson Did Not Write The 'Star Wars: Episode 9' Script Treatment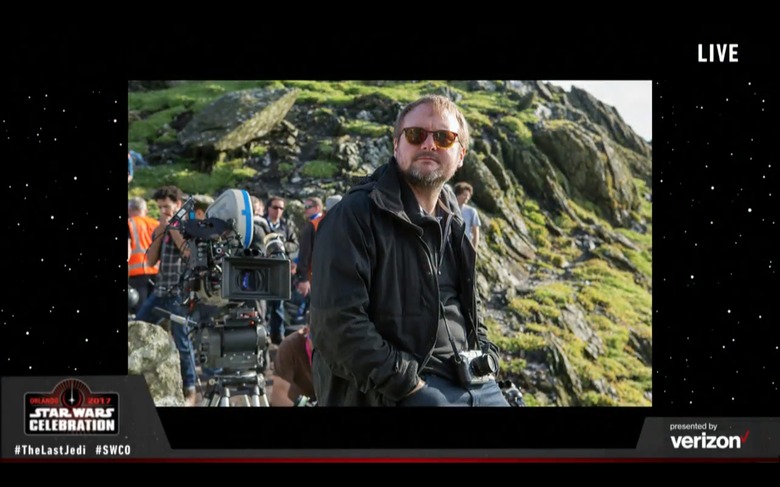 With a different director from sequel to sequel, it would have been great synergy for Lucasfilm to get the director of Star Wars: The Last Jedi to write the script treatment to its follow-up, Star Wars Episode 9. In fact, that's what was reported back in June 2014, when it was announced that Rian Johnson would create a treatment upon which Episode 9 director Colin Trevorrow and screenwriter Derek Connolly would build the movie.
But alas, that was not meant to be, as Johnson himself confirmed that he has taken no part in the Star Wars Episode 9 treatment.
A fan asked Johnson on Twitter if he was still involved with the "story treatment" for the sequel to his Star Wars film, itself a follow-up to Star Wars: The Force Awakens. Johnson denied it, saying "that's old info."
This means that Trevorrow and Connolly will be working on the Episode 9 script all on their lonesome, which isn't necessarily a bad thing. The two of them penned Jurassic World, which was a box office hit, though it wasn't particularly lauded for its script. The duo also wrote Safety Not Guaranteed, a 2012 sci-fi indie surprise hit that I haven't seen and can't attest to the strength of the screenwriting.
However, Johnson's lack of involvement in Episode 9 would interrupt the informal rite of passage that Johnson himself went through when he signed on to direct The Last Jedi.
Even with his hand being heavy in the Last Jedi script, Johnson had accepted the help and collaboration of Star Wars: The Force Awakens director Abrams in the early stages of the Episode 8 treatment. Abrams previously told us about their process:
There were a handful of things we talked about that were going to be helpful to him. Some were very easy to do, and some things were things that I didn't want to do for other reasons, but I tried to be as accommodating as I could. And its so cool to see what happens next in a way that only someone as talented as Rian could do.
Rian Johnson is an acclaimed screenwriter, earning praise from the stars of The Last Jedi most recently for his Star Wars Episode 8 script, but also for dynamic genre films like Brick or Looper. Plus lending his voice to Trevorrow and Connolly's skills would have brought some nice cohesion between films.
Star Wars: The Last Jedi — which recently released its first official trailer — hits theaters December 15, 2017. The still-untitled Star Wars Episode 9 is set for a May 23, 2019 release.