'Silence Of The Lambs' Director Jonathan Demme Dead At 73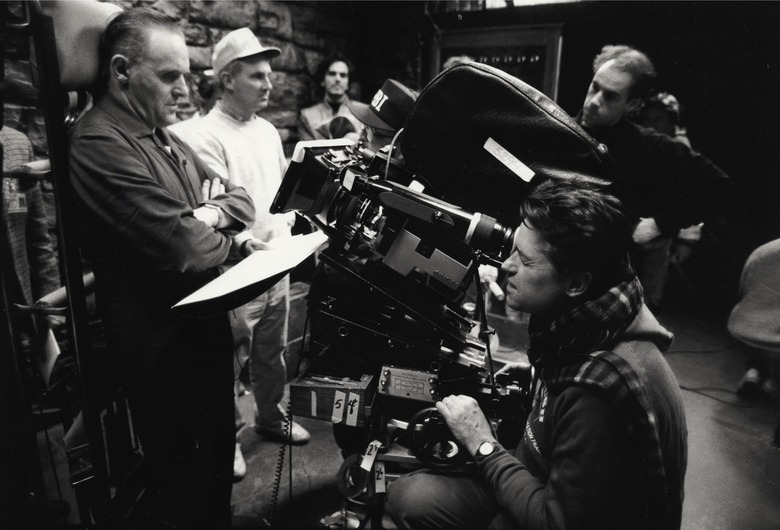 Jonathan Demme, the Oscar-winning director of The Silence of the Lambs, has died at the age of 73. The filmmaker's career spanned five decades, including Philadelphia, 2004's The Manchurian Candidate and the Talking Heads documentary Stop Making Sense.
Demme died on Wednesday morning in New York of esophageal cancer and complications from heart disease.
Demme broke into feature film working for exploitation film producer Roger Corman from 1971 to 1976, co-writing and producing Angels Hard as They Come and The Hot Box. Demme then made a move into feature directing and his filmography includes Caged Heat, Crazy Mama, Fighting Mad, Handle with Care, Last Embrace, Melvin and Howard, Swing Shift, Something Wild, Swimming to Cambodia, Married to the Mob, The Silence of the Lambs, Philadelphia, Beloved, The Truth About Charlie, The Manchurian Candidate, Rachel Getting Married, A Master Builder and Ricki and the Flash.
The filmmaker was known for his signature dramatic close-ups where his characters would look directly into the camera during critical moments. Paul Thomas Anderson, Alexander Payne, and Wes Anderson have said to have been inspired by Demme's style. In his later years, Demme adopted a more documentary style of filmmaking.
In addition to narrative filmmaking, Demme was an avid music documentarian, helming fifteen different such films in the last three decades including the aforementioned Stop Making Sense and Justin Timberlake's Netflix concert film Justin Timberlake + The Tennessee Kids last year. He was a frequent collaborator with Neil Young. Demme has directed music videos for Suburban Lawns, New Order, KRS-One's H.E.A.L. project and Bruce Springsteen.
Demme was also an accomplished television director, having directed episodes of Columbo, Saturday Night Live, American Playhouse, Subway Stories, Enlightened, The Killing and tonight's episode of Shots Fired.
Demme will be missed by film fanatics and remembered for many years to come through his enormous contributions to the art. I'll leave you now with this great 26-minute conversation between Jonathan Demme and director Paul Thomas Anderson: