Could Will Smith Be The Star Of Ang Lee's Clone Thriller 'Gemini Man'?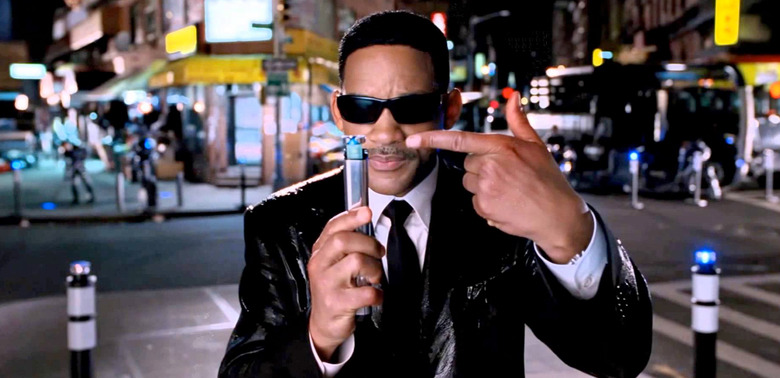 Gemini Man could finally germinate beyond its status as a famous script languishing in development hell.
With director Ang Lee reportedly circling the project, Will Smith has expressed interest in starring in the clone assassin thriller by Skydance. This role would require him to play double — as the aging assassin trying to retire and as the younger clone on the hunt for himself. We may see a young Will Smith again, people.
Find out more about Will Smith starring in Gemini Man below.
Will Smith has been in the public eye since his Fresh Prince of Bel-Air days, making the jump to blockbusters with Independence Day and Bad Boys. Since then he has been one of the biggest Hollywood stars in the world, and 20 years later his is still a big name, being courted for Disney's Aladdin remake as the Genie, and now for Gemini Man, according to the Hollywood Reporter. Both are a form of cinematic nostalgia: In Aladdin we would see Smith play a beloved character from the '90s, while Gemini Man would enable us to see Smith as he was in the '90s — when he was the brash and charismatic star of Independence Day.
The story for Gemini Man follows an aging assassin who is hunted by a more physically fit, young clone of himself — 25 years younger to be exact. Roughly the amount of time that has passed since we saw Smith in his blockbuster glory days.
The script has been untouched for the most part because the technology wasn't yet available to de-age their star. While the concept of having two different stars play the younger and older versions of the assassin was considered, that idea was ultimately thrown out. But now, with de-aging technology being used in superhero flicks like Ant-Man and Captain America: Civil War, as well as its ground-breaking use in The Curious Case of Benjamin Button, Gemini Man is now possible to film.
First pitched to Disney in 1997 by Darren Lemke, the writer of Goosebumps, the script was tossed around through Hollywood for years. It ended up attracting the attention of everyone from Mel Gibson, to directors like Tony Scott, Curtis Hanson and Joe Carnahan, who even created his own sizzle reel for the film featuring Clint Eastwood. A-list writers like Andrew Niccol and Game Of Thrones showrunner David Benioff have also expressed interest at some point.
The project is being produced by Jerry Bruckheimer, with Ang Lee in negotiations to direct. Skydance picked up the project in October, with Don Murphy executive producing, Here's hoping the project finally gets off the ground.