Brie Larson Explains Why She Accepted The 'Captain Marvel' Role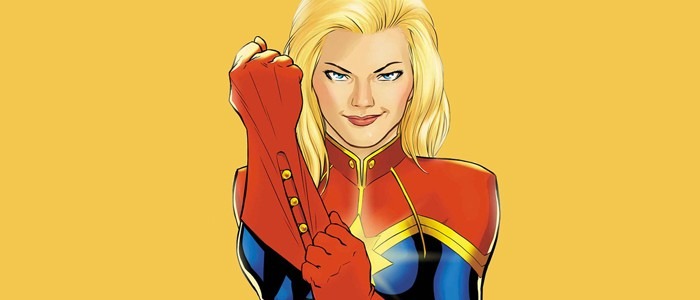 Brie Larson broke out with a raw performance in Short Term 12 and has been firmly on the rise ever since. She won an Oscar for her devastating work in Room, appeared as the female lead in Kong: Skull Island and last weekend's Free Fire, and is making her directorial debut with Unicorn Store. Not bad for a 27-year-old.
Oh yeah – and she's also been cast as Carol Danvers, aka Captain Marvel, Marvel Studios' latest superhero and the first female character to lead her own solo film in the Marvel Cinematic Universe. No big deal.
In a new interview, Larson explains why she accepted the role and what it means to her. Plus, Marvel Studios president Kevin Feige sounds off about why she was the right choice for the role. Read the Brie Larson Captain Marvel comments below.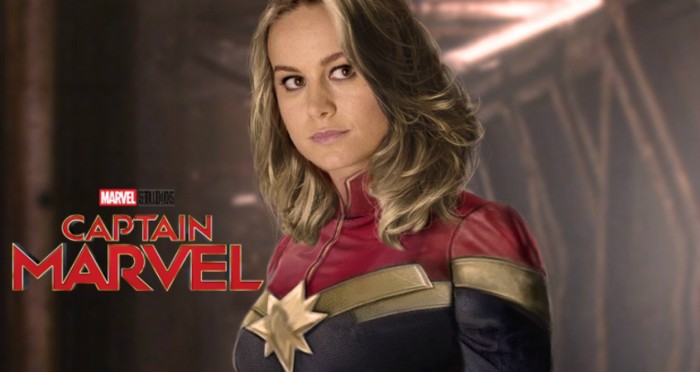 Larson is the subject of a new cover story for Vanity Fair, an in a nice profile of the rising actress, she spoke about what happened when she was approached by the studio to play the space-faring superhero:
"It took me a really long time. I had to sit with myself, think about my life and what I want out of it. Ultimately, I couldn't deny the fact that this movie is everything I care about, everything that's progressive and important and meaningful, and a symbol I wished I would've had growing up. I really, really feel like it's worth it if it can bring understanding and confidence to young women—I'll do it."
If that response surprises you, may I suggest following Larson on Instagram? She's a fountain of positivity, empathy, and self-deprecation, and she seems like the perfect candidate to bring the role of Carol Danvers to life. Her correlation to the character is not lost on Larson, who acknowledges a kinship with Danvers:
"[Marvel has] been very open to hearing my thoughts and my take on it, which has been great. I think that's why they cast me: I have a lot of similarities to this character and they want me to bring that into the movie."
When Vanity Fair asked Kevin Feige about Larson, he explained exactly why the studio cast her in the prominent role:
"Captain Marvel has powers that far surpass many of her heroic counterparts, and in order to bring this superhero to life and make her relatable and disarming we needed an actress with both range and humanity. So, like the best of our leading characters who have brought the Marvel Universe to life, Brie possesses the depth and energy that can fuse firepower, guts, and a great story."
It's a shame we have to wait until 2018 to see a female-led film in the MCU, but Larson's take sounds like it'll be an inspiring, shining example of how the MCU can evolve after Infinity War. Captain Marvel will be directed by Anna Boden and Ryan Fleck, and it hits theaters on March 8, 2019.