Michael Mann Will Produce And Direct Miniseries 'Hue 1968'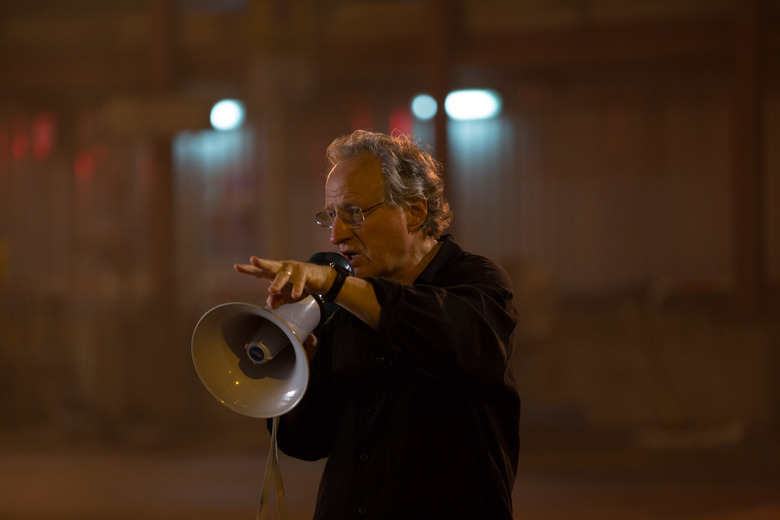 Filmmaker Michael Mann is now working on an eight-to-10 hour long miniseries based on Mark Bowden's (Black Hawk Down) upcoming non-fiction novel, "Hue 1968: A Turning Point of the American War in Vietnam," due out this June. Bowden, who spent five years writing his new book, recounts the Tet Offensive. Michael De Luca (The Social Network) is producing the miniseries, which will feature a few episodes directed by Mann.
Below, learn more about the Michael Mann miniseries.
According to Deadline, Mann and De Luca acquired the rights to Bowden's novel about the North Vietnamese and Viet Cong taking control of Hue, on January 31, 1968, the day of the national Tet holiday. Undetected, 10,000 troops infiltrated Vietnam's cultural capital. It was a turning point in the war and one of its bloodiest battles. After Lieutenant Colonel Ernie Cheatham had tried to retake the city, a 24-day battle ensued that left 10,000 soldiers and civilians dead.
Bowden's book depicts the battle from multiple point-of-views. There's President Lyndon B. Johnson in the White House, a Marine captain warning his superiors that retaking Hue isn't possible, and a schoolgirl who becomes a revolutionary and gun smuggler after the death of her sister.
Mann calls Bowden's portrayal of the battle "a masterpiece of intensely dramatic non-fiction":
Bowden's achievement is in making "them" into us. We are them. There are no background people; people abstracted into statistics, body counts. There is the sense that everybody is somebody, as each is in the reality of his or her own life. The brilliance of Bowden's narrative, the achievement of interviewing hundreds of people on all sides and making their human stories his foundation, is why Hu?, 1968 rises to the emotional power and universality of "For Whom The Bell Tolls" and "All Quiet on the Western Front."
Mann has a long history of working in television. It's where the filmmaker got his start – writing for shows like Starsky and Hutch and Police Story. His first movie was a TV film, The Jericho Mile. Mann then went on to famously executive produce Miami Vice and Crime Story. The last series he produced, Luck, was a costly disappointment and canceled over animal safety concerns.
There's no information on who's writing the adaptation of Bowden's novel. The project isn't set up at a network yet, either, but Mann should have plenty of time to keep working on it before he shoots his Enzo Ferrari biopic next summer, which may star Hugh Jackman. We have a while to wait for Ferrari and Hue 1968, but in the meantime, we can look forward to the Director's Definitive Edition of Heat coming out on Blu-Ray next month and a Heat prequel (a novel).
"Hue 1968: A Turning Point of the American War in Vietnam" will be available to purchase June 6.