Ang Lee May Direct Long-Awaited Clone Thriller 'Gemini Man'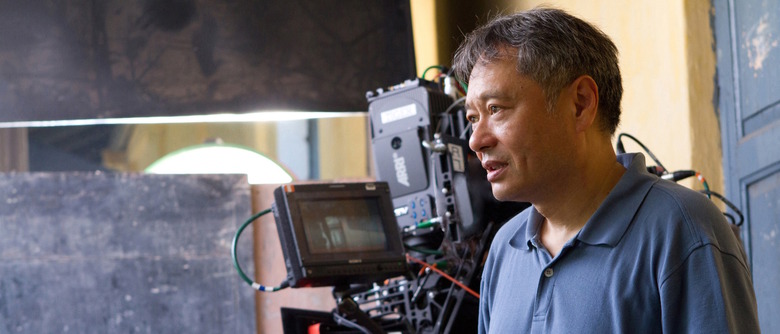 Ang Lee has become quite fixated on technology advances in film, with his latest films like Life of Pi and Billy Lynn's Long Halftime Walk experimenting with everything from 3D filming to high frame rates.
Despite the meager reception to the experimental Billy Lynn's Long Halftime Walk, it looks like Lee won't be shying away from boundary-pushing high-tech storytelling, as he's reportedly eyeing the director's chair for Gemini Man, a spy thriller about an aging assassin who is hunted by a younger clone of himself. Gemini Man has been gestating in development hell for nearly 20 years — until now. Could that have something to do with the de-aging tech we've seen blossom over the past few years?
Lee may direct Gemini Man for Skydance Entertainment, according to The Hollywood Reporter. The original script, by Goosebumps writer Darren Lemke was intriguing — an aging assassin tries to retire, only to be hunted by a younger, more physically fit clone of himself — and attracted the attention of Hollywood bigwigs like Mel Gibson, directors like Tony Scott, Curtis Hanson and Joe Carnahan, and A-list writers like Andrew Niccol and Game Of Thrones showrunner David Benioff.
Carnahan, under producer Jerry Bruckheimer, even cut together a sizzle reel for his pitch a couple years ago, with the hopes that Clint Eastwood would play the lead role.
However, nerves over the required technology put a stop to conversations about the film. Rian Johnson's Looper, which boasted a similar premise but cast Joseph Gordon-Levitt as a younger version of Bruce Willis transformed via facial prosthetics, may have also hindered the development of Gemini Man.
De-aging technology has started to be used more often in blockbusters like Marvel's Ant-Man and Captain America: Civil War, where Michael Douglas and Robert Downey Jr. were digitally transformed into their younger selves. It was used to recreate Carrie Fisher's early cameo appearance in Rogue One and, most notably, was the centerpiece of David Fincher's The Curious Case of Benjamin Button.
So the technology is there, and Ang Lee may be spearheading the most prominent use of it yet with Gemini Man. While Gemini Man would be more mainstream than much of his recent work, its potential for technological tinkering is surely what caught Lee's eye.
There's no firm timeline on the project as of yet, but with Lee turning down the Mulan remake, and struggling to get financing on his Ali/Frazier movie, this could well be his next project.
As for the star of the movie,  there has been an increasing fascination with de-aging and bringing back established action stars — just look at Harrison Ford's return to his multiple famous franchises. Who do you think could be a contender?